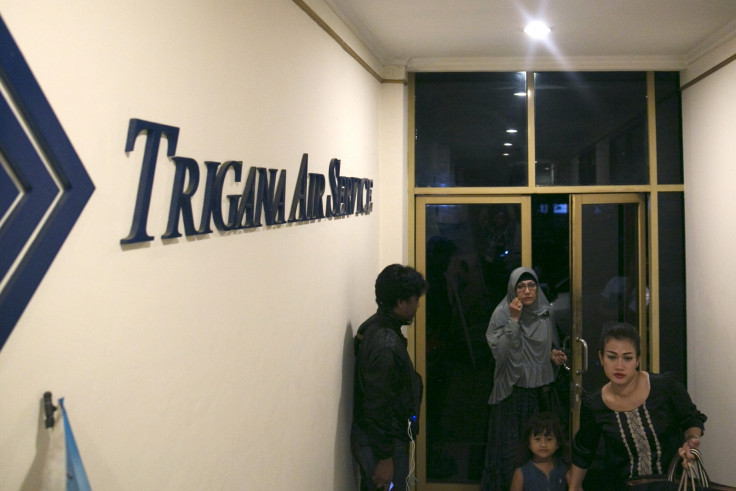 A search aircraft has spotted the wreckage of the missing Indonesian Trigana Air Service passenger plane, which is believed to have crashed in the mountainous province of Papua with 54 people aboard.
A search team is heading towards the remote Indonesian province. There is no word on survivors yet. A second search plane has also been dispatched to verify the spotted debris.
Rescue officials said on Monday (17 August) that the aircraft wreckage was initially located by villagers in the Bintang highlands region.
Raymond Konstantin, an official for Indonesia's search and rescue agency said that although the search plane had spotted the wreckage, a ground team has not been able to reach it, according to CNN.
Antara news agency cited Bitang Mountains Regency Police Chief Yunus Wally as saying that the debris was spotted at the Oksop waterfall and a ground team was on its way. Authorities said preliminary investigation suggested the pilot of the domestic aircraft did not make any distress call.
The ATR42-300 lost contact on Sunday at about 03:00 pm local time when it was flying from the provincial capital of Jayapura to Oksibil. The twin turboprop plane, carrying 49 passengers and five crew members, went off the radar just near the Oksibil airport minutes before its scheduled landing.
There were five children and two infants among the passengers. All the people on board are thought to be Indonesians.
The purported crash site is a remote and rugged area, with mountain peaks as high as 3km.
Trigana Air is notorious for its poor track record. The airline was blacklisted by the European Union since 2007 because it was "found to be unsafe and/or they are not sufficiently overseen by their authorities."
CNN noted that this is the third Indonesian air crash in the past eight months. The other two were:
AirAsia Flight QZ8501 that went down in the Java Sea in December 2014 while heading from Surabaya, Indonesia to Singapore, killing all 162 poeple on board; and
An Indonesian military transport plane crashed in June this year soon after taking off from Medan, killing at least 135 people.
More about Indonesian flight TGN267