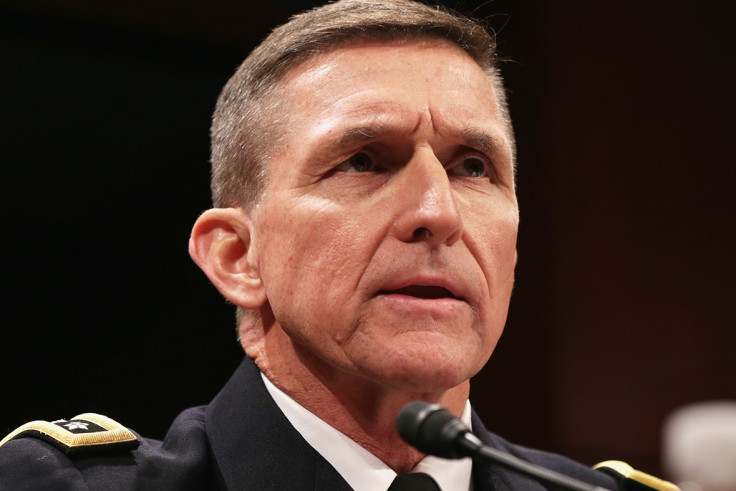 Michael Flynn, President-elect Donald Trump's pick for national security adviser, "inappropriately shared" classified information with foreign military officers in Afghanistan, a secret 2010 US military investigation determined.
Newly released documents obtained by The Washington Post reveal that Flynn unintentionally violated intelligence regulations while serving as the Army's deputy chief of staff for intelligence. Flynn was not disciplined or reprimanded because the investigation determined he did not act "knowingly" and that "there was no actual or potential damage to national security as a result".
The details in the Army documents are scant as the investigation remains classified. However, Flynn has acknowledged in the past that he was investigated for sharing intelligence with British and Australian allies in Afghanistan.
According to the Post, former US officials familiar with the investigation said he was accused of informing allies about the activities of other agencies in Afghanistan, including the CIA. The latest revelation about Flynn casts further doubts into his abilities as Trump's chosen national security adviser.
CNN reported that Flynn's handling of classified information was investigated on at least two other occasions by the US military. In one incident, Flynn reportedly shared classified information with Pakistan on terror networks responsible for killing American troops. Two former government officials told CNN that the intelligence came from another agency and Flynn did not have permission to share it.
In another, the two officials said Flynn failed to follow established security procedures when sharing classified intelligence with allies. Sources said that in both cases he was informally reprimanded but not charged.
Flynn was an avid campaigner for Trump during the presidential race and often made pointed attacks against Democratic nominee Hillary Clinton for mishandling classified material. During the Republican National Convention in July, the retired general famously led a raucous chant of "lock her up".
He claimed at the time: "If I, a guy who knows this business, if I did a tenth, a tenth of what she did, I would be in jail today."