The campaign of presumptive Republican nominee, Donald Trump, is demanding the US State Department release the emails of former secretary of state Hillary Clinton regarding the Trans-Pacific Partnership trade deal. Trump's demands follow the State Department's decision to delay the release of the records—requested by International Business Times US—until after the 2016 presidential elections.
"Hillary Clinton's TPP emails should absolutely be released, as her support for TPP threatens to permanently undermine US workers and sovereignty," Stephen Miller, senior policy advisor to Trump, said in a statement to IBTimes US. "Hillary is 100% controlled by corporate interests, including foreign corporate interests, and it is essential these emails see the light of day."
Clinton's campaign did not give comment to IBTimes US.
In an email to senior IBTimes editor, David Sirota - who made the initial request for the emails - the State Department announced on 31 May that the search process for the emails had been completed, but that the release of the emails would be delayed until the end of November 2016. Sirota also noted that the delay comes during the same week that the White House filed a court motion to stop a lawsuit that requested the federal government act quicker in releasing the Clinton emails.
Previous reports have revealed Clinton promoted the 12-nation deal as secretary of state and even conducted TPP-related diplomatic deliberations. However, during her presidential campaign, Clinton has stated she is against the deal and denies having worked on it. Despite the denials, Trump's campaign claims Clinton will do everything in her power to have the deal passed after the election.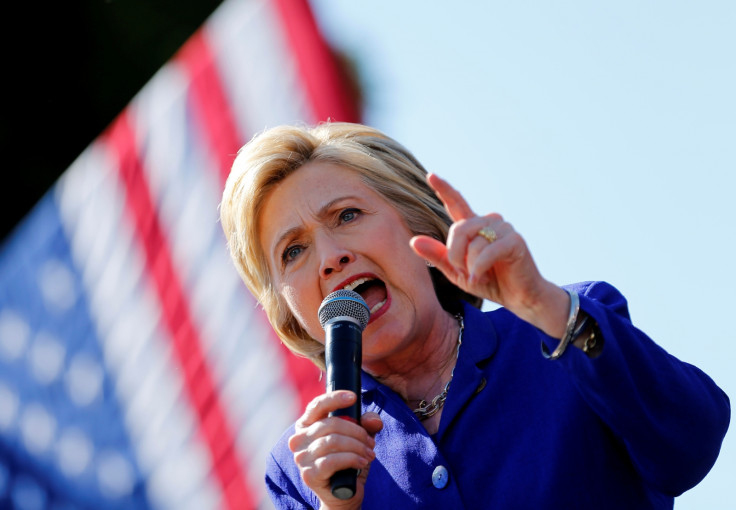 "There is zero doubt that, if elected, Hillary Clinton would enact the TPP," Miller said. "Hillary's careful wording on TPP in her primary battle — that she now disapproves of if only 'in its current form' after months of lobbying for it — is further proof that she has every intention of ramming it down the throats of the American people, sending millions more jobs overseas. Hillary is the outsourcing candidate."