Trump caught on camera telling Macron's wife 'you're in such good shape, beautiful'
Not the first time Trump's comments towards women have raised eyebrows.
President Donald Trump has been captured complementing French president's wife's appearance in video posted by the French presidential Facebook account.
The footage shows Trump, French President Emmanuel Macron and their wives chatting after a tour of the museums at Les Invalides.
Trump (71) at one point turns to Brigitte Macron (64) and tells her: "You're in such good shape."
He repeats the observation to the French president before turning back to the French first lady, and remarking: "Beautiful."
Bridgette Macron was her husband's former high school teacher and their relationship has drawn international attention because of their age difference. Feminists have denounced the comments as sexist, noting that the Macrons' age difference is identical to that of Donald and Melania Trump.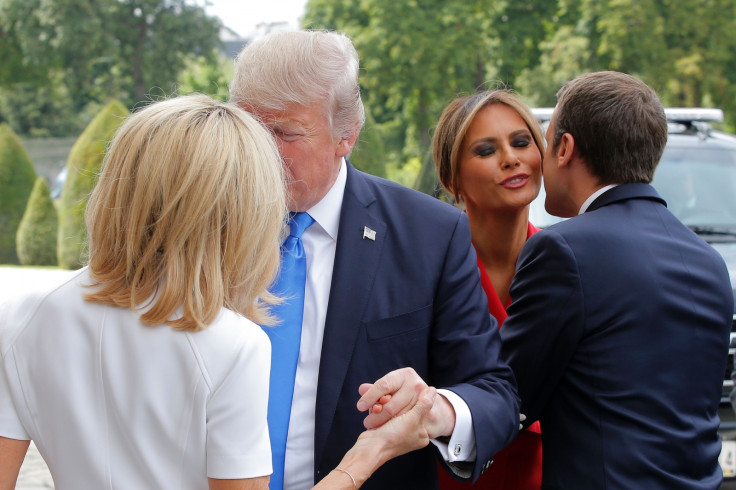 This is not the first time that Trump's comments towards women have raised eyebrows. He was criticised for saying "if Ivanka weren't my daughter, perhaps I'd be dating her" on a US talk show in 2006.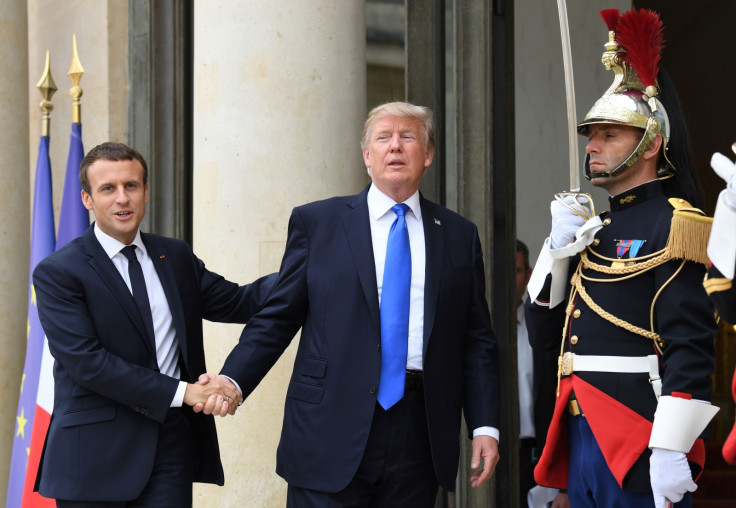 © Copyright IBTimes 2023. All rights reserved.