There's one rather sensational aspect of the French election that hasn't escaped the attention of scandal-hungry journalists: the story of how frontrunner Emmanuel Macron met his wife.
Macron, 39, has been married to Brigitte Trogneux, 64, for a decade. But it's not the age difference that raises eyebrows. It's that she was his teacher at school.
Coverage of the pair's relationship has tended to romanticise it, painting their coupling as a meeting of intellectual minds; the precocious pupil, mature beyond his young years, wooing his bohemian drama teacher.
Yet there is something unsettling about the ease with which the circumstances of their union have been accepted with a sort of prurient delight; the realisation of a schoolboy's clichéd pornographic fantasy. More so when you consider what the coverage might be like if the sexes were reversed.
The MailOnline's headline above a story about footage from a school play starring Macron, in which Trogneux also features, said: "Sealed with a kiss! Shock French Presidential favourite Emmanuel Macron, then 15, kisses the teacher, 40, who would later become his wife".
"He wasn't like the others," Trogneux gushed to a French documentary, according to a BBC profile of her former pupil Macron, who will take on the far-right Front National candidate Marine Le Pen in the second round of the French election. "He wasn't a teenager. He had a relationship of equals with other adults."
At school, Macron tried to get Trogneux to write a play with him, a ploy to spend more time with her, according to the French magazine Gala.
"I didn't think it would go very far," said Trogneux, who was married to her first husband for 20 years by this point, with whom she also had three children. Her daughter was also a classmate of Macron's.
"I thought he would get bored," she said. "We wrote, and little by little I was totally overcome by the intelligence of this boy."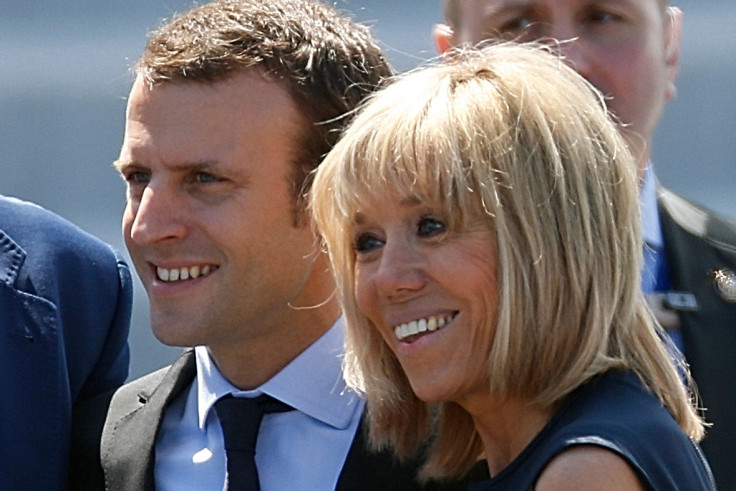 "Writing would bring us together every Friday and triggered an incredible closeness between us," she told Paris Match.
Macron left his private school La Providence in Amiens at 16 and went to continue his education in Paris, which Gala claimed was the result of his parents' attempt to stop him from seeing Trogneux. The school reportedly became aware of his feelings, though there is no suggestion the two had an unlawful relationship while he was under her care.
Trogneux said to Paris Match that it was she who told him to go to Paris to finish his education. Macron has himself called the relationship "clandestine, often hidden and misunderstood", reported The Independent.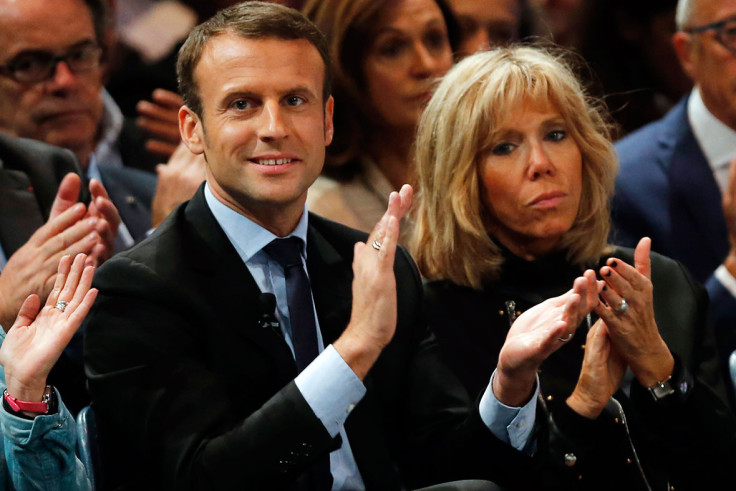 Before leaving, he assured her he would return and declared his love. "Whatever you do, I'll marry you," the teenager said. Talking later on in life about it, Trogneux said it was "a difficult period" but that "when I decide on something, I do it". She said their relationship "became passionate".
"We'd call each other all the time and spend hours on the phone," she recalled. "Bit by bit, he defeated all my resistance, in an amazing way, with patience."
Soon, she left her husband for Macron, who was embarking on a lucrative career investment banking career before he entered politics. The couple married in 2007.
Trogneux told Paris Match: "Love swept everything, and led me to divorce. It was impossible to resist him."
There was clearly an intense early relationship between Macron and Trogneux, which developed into their solid marriage today. But the fact that this was before all else a teacher-pupil relationship makes it an uneasy dawn and may leave some people asking questions.