President Donald Trump could reject a post-Brexit trade deal with the UK if he is not invited to the Royal wedding in May, the author of the explosive new book Fire and Fury has warned.
Michael Wolff, whose book about the Trump administration is already a publishing sensation, has said that the US president will only honour the special relationship if Britain "gives him what he wants."
The US journalist told the Mail on Sunday that Trump "doesn't like being snubbed and wants to be the centre of attention all the time."
He said Trump would resent being snubbed by Prince Harry and Meghan Markle, adding that the president's foreign policy was "simple": "If the Brits give him what he wants he will value the Brits."
"You Brits suck up to him and enlist in whatever geopolitical fantasy he has going, he'll give you what you want - though only if it doesn't hurt him. It is not so much vengeance, rather 'you flatter me and I'll flatter you'," Wolff said.
"I interviewed Trump two weeks before your 2016 referendum and he had no idea what Brexit was," he added.
Trump is unlikely to get an invite to the Royal wedding, considering Prince Harry's close relationship with Barack and Michelle Obama. The Prince interviewed the former US president when the royal stepped in a guest editor for BBC radio's Today programme last month.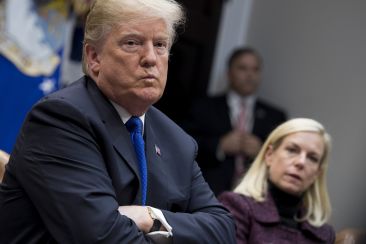 The US president has slammed Wolff's new book, calling it "boring and untruthful." In response to Wolff's suggestion that he is suffering from mental health problems, Trump took to Twitter and referred to himself as "a very stable genius".
"Actually, throughout my life, my two greatest assets have been mental stability and being, like, really smart. Crooked Hillary Clinton also played these cards very hard and, as everyone knows, went down in flames. I went from VERY successful businessman, to top T.V. star. to President of the United States (on my first try)," he wrote.
Trump concluded: "I think that would qualify as not smart, but genius... and a very stable genius at that!"