Who is Michael Wolff? The outspoken journalist whose book 'Fire and Fury' has the internet obsessed
The columnist regularly writes for the Hollywood Reporter and GQ.
Fire and Fury: Inside the Trump White House promises to be a massive political bestseller.
Some revelations about Donald Trump and Steve Bannon in the book have been questioned.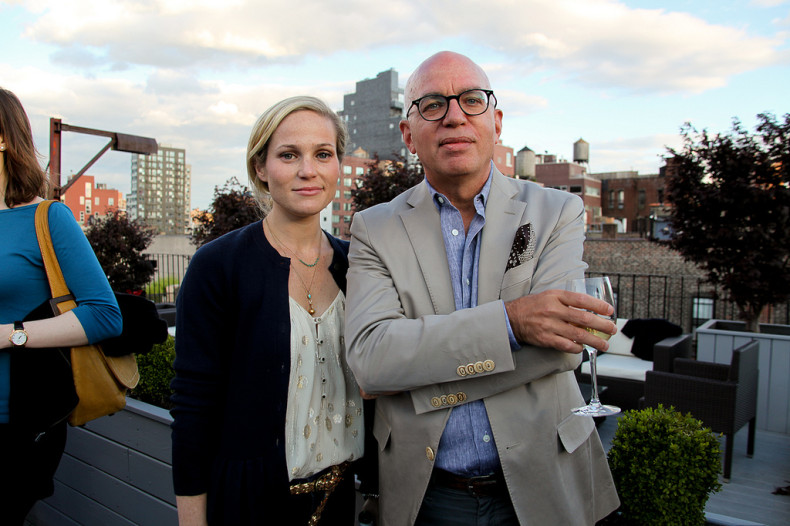 Journalist Michael Wolff's new book on the Trump presidency has been a massive success, even before its official release date on 9 January.
Fire and Fury: Inside the Trump White House gives a compelling insight into the first year of the Trump presidency as well as his successful election campaign in 2016.
Wolff reportedly conducted 200 interviews over an 18-month period with some of the US president's closest confidants and dug up many eye-opening revelations, including former White House chief strategist Steve Bannon's concerns about Trump family links to Russia and Ivanka Trump's own wish to run for president.
According to one excerpt, Bannon said that Donald Trump Jr would "crack like an egg" when questioned over his meeting with Russian representatives at Trump Tower in 2016.
"Even if you thought that this was not treasonous, or unpatriotic, or bad s***, and I happen to think it's all of that, he should have called the FBI immediately", Steve Bannon apparently told Wolff.
An angry statement released yesterday (January 4) by Donald Trump accused Bannon of having "lost his mind".
63-year-old Wolff is a hugely experienced journalist, having worked in the news industry since 1973. The New Jersey-native started off as a copy boy at the New York Times while a student at nearby Colombia University and worked as a freelancer during the years that followed.
He was previously married to attorney Alison Anthoine whose relationship became the fodder of New York tabloid news when they separated in 2009. Official divorce proceedings began in 2014.
His first big story came in 1974 when his interview with left-wing radical Angela Atwood was published by the New York Times Magazine. Atwood, a former neighbour of Wolff, gained notoriety after she and her Symbionese Liberation Army group kidnapped Patty Hearst, granddaughter of magazine mogul William Randolph Hearst.
In the late 1980s Wolff left journalism and turned his hand to book publishing. His venture Michael Wolff & Company, Inc., published Net Guides, one of the very first publications about the internet. He was forced out of the business in 1997 by investors after a failed bid to become publicly listed.
He later wrote about the experience in his book Burn Rate, a study on the personalities and conflicts of his business career. Released in 1998 It marked his return to full-time journalism after more than a ten-year absence.
His work since then has been prolific, but not without controversy. Some have accused the writer of pushing facts and events to their truthful limit. Thirteen people quoted in his book Burn Rate accused him of making up quotes and fabricating incidents.
There have already been strong criticism about his latest book from high profile figures. White House Press Secretary Sarah Saunders said of the book, "we know the book has a lot of things, so far that we've seen, that are completely untrue" while Tony Blair said reports he warned Trump of spying were "categorically absurd".