US President Donald Trump and his Russian counterpart Vladimir Putin may discuss sanctions imposed on Kremlin over Ukraine conflicts when the two leaders have their first telephone conversation on Saturday (28 January). However, Russia said it would be too early to discuss "substantive" issues over the first call.
White House spokesman Sean Spicer said on Friday (27 January) that Trump is also scheduled to speak to German Chancellor Angela Merkel and French President Francois Hollande over the phone the same day, Reuters wrote.
On Friday, during a joint press conference with UK Prime Minister Theresa May at the White House, Trump said he was only in the early stages of considering whether to lift the Russia sanctions. Trump reportedly views lifting sanctions as a material step towards improving ties with the Soviet nation — a move that the new US president has been insisting on during election campaigning days.
However, May conveyed Britain's objection to lifting of the sanctions that were imposed by Trump's predecessor Barack Obama over Russia's annexation of Crimea in 2014. Other major countries in Europe have also cautioned Trump against lifting the sanctions unless Kremlin ends its conflicts with Ukraine.
"We believe the sanctions should continue until we see the Minsk agreement fully implemented. And we've been continuing to argue that inside the European Union," May told reporters during the joint press conference.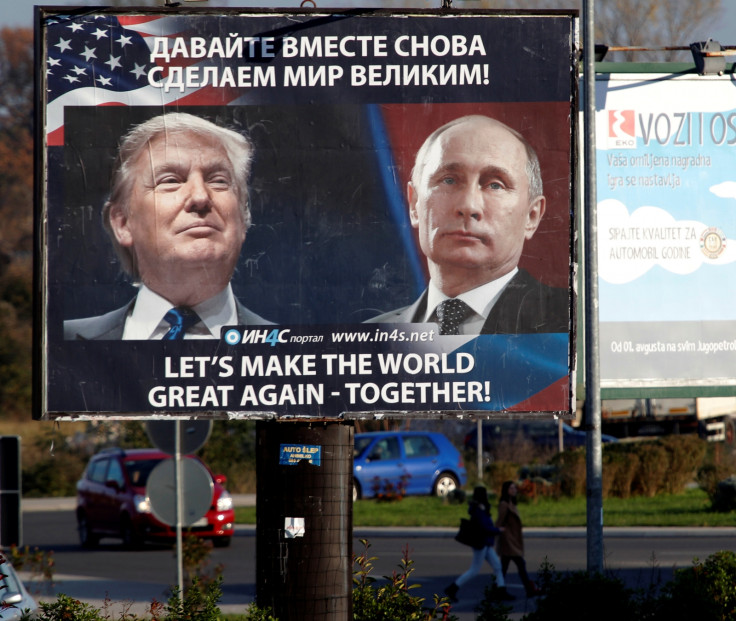 The Minsk ceasefire deal was signed between representatives of Ukraine, the Russian Federation, the Donetsk People's Republic (DPR), and the Lugansk People's Republic in Minsk, Belarus, on 5 September, 2014 to halt the ongoing war in the Donbass region of Ukraine following Russia's annexation of the Crimea peninsula.
Meanwhile, Putin's spokesman Dmitry Peskov said that the Saturday call between Trump and Putin would be to congratulate the new US president on taking office and to exchange views on US-Russia ties.
"This is the first telephone contact since President Trump took office, so one should hardly expect that (it)...will involve substantive discussions across the whole range of issues," Peskov said when asked if the Ukraine issue will be discussed.
"We'll see, let's be patient," Reuters quoted Peskov as saying.