Trump suggests he could lift Russia sanctions; won't commit to 'One China' policy
However, Russia sanctions will remain 'at least for a period of time,' Donald Trump said in an interview to WSJ.
US President-elect Donald Trump said he is willing to work with Russia and could consider lifting sanctions on Moscow that were imposed by the Obama administration late in December last year. He also said he may do away with committing to Beijing's 'one China' policy, in a move that is likely to anger the communist country and affect already strained ties.
However, the newly imposed sanctions following Moscow's alleged cyber attacks would remain "at least for a period of time", Trump told the Wall Street Journal on Friday (13 January). The hacking was reportedly intended to influence the US presidential election that took place in November.
He suggested he may get rid of the sanctions if Russia helps the US fight terrorism and assists in reaching other goals important to Washington.
"If you get along and if Russia is really helping us, why would anybody have sanctions if somebody's doing some really great things?" Trump asked.
He told the publication that he hoped to meet Russian President Vladimir Putin some time after his inauguration to the White House on 20 January.
"I understand that they would like to meet, and that's absolutely fine with me," the president-elect said.
With regards to Beijing, he said "everything is under negotiation including One China," while referring to the US's stance on matters concerning Taiwan. The policy on Taipei, which Beijing considers as its renegade province, has underpinned US ties with China for decades. Indications that there could be a change in Washington's stand on the issue has alarmed China as Taiwan is a sensitive matter for the communist country.
Trump angered China when he breached diplomatic protocol and attending a call from Taiwan's pro-democracy President Tsai Ing-wen in December last year. Whereas, since 1979, the US has acknowledged that there is only one China and Taiwan is part of the mainland.
In the past, Trump has accused China of being a currency manipulator and said he would label the country as one.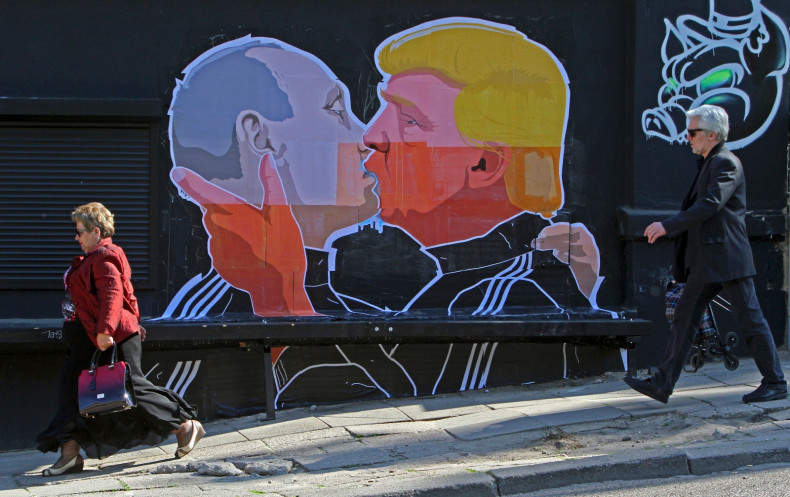 However, in his interview with the Wall Street Journal on Friday he said he would not take that step the instant he takes office.
"I would talk to them first. Certainly they are manipulators. But I'm not looking to do that," the Republican said.
"Instead of saying, 'we're devaluating our currency,' they say, 'Oh, our currency is dropping.' It's not dropping. They're doing it on purpose. Our companies can't compete with them now because our currency is strong and it's killing us," Trump was quoted as saying.