Donald Trump scheduled to hold detailed phone conversation with Vladimir Putin soon
Reports suggest that the two world leaders could speak as early as 28 January.
US President Donald Trump is expected to hold a detailed telephone conversation with his Russian counterpart Vladimir Putin on Saturday (28 January). This will be the first such discussion between the two world leaders since Trump took office.
Although an official confirmation from either of the presidential offices is yet to be released, multiple news reports have speculated that the much-awaited phone call would take place over the weekend.
A senior official from the Trump administration confirmed and told CNN that the duo would speak on Saturday.
When the American leader was asked in an interview with Fox news about his conversation with Putin, Trump had said: "He called me after I won, but I haven't had a discussion, but I understand we will be having a discussion soon."
He added: "I don't know Putin, but if we can get along with Russia that's a great thing, it's good for Russia, it's good for us, we go out together and knock the hell out of Isis, because that's a real sickness."
On 26 January, Kremlin had said that no such talks were scheduled, but hinted that there were plans to schedule a call.
In the run-up to the US presidential elections, there were intense speculations that Russia was behind hacks on the Democratic National Committee (DNC). After much reluctance, Trump acknowledged the US intelligence assessments that Moscow could have masterminded the cyberattacks, but insisted that Putin has no hand in it. Trump had claimed: "As far as hacking, I think it's Russia. [But] He [Putin] shouldn't be doing it. He won't be doing it."
However, it is not clear whether the hacking issue would be discussed between the two leaders.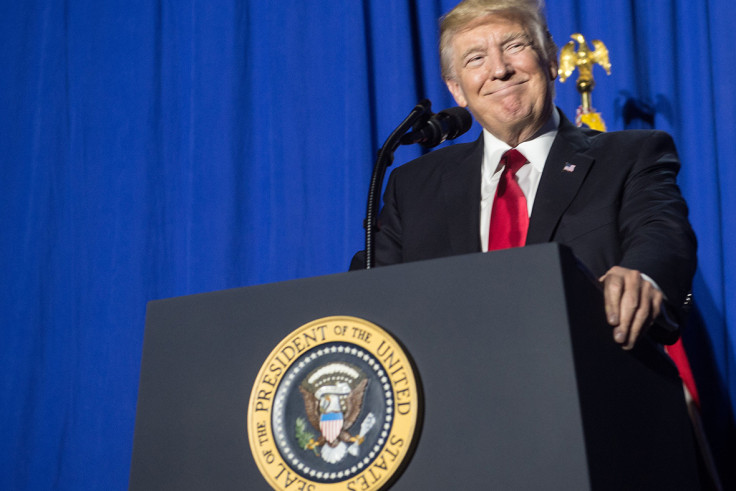 © Copyright IBTimes 2023. All rights reserved.