King Abdullah of Jordan to hold talks with President Trump's administration next week
However, it is unclear whether a meeting between Abdullah and Trump is scheduled.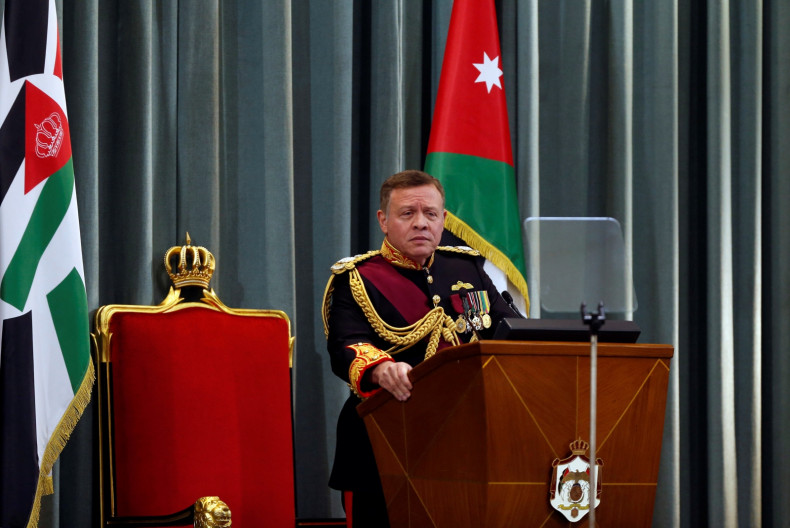 Jordan's King Abdullah will start his visit to the US on Monday (30 January) as he plans to meet the new administration of President Donald Trump.
"HM King Abdullah II will start a working visit to U.S. on Monday during which he will meet w/new administration & Congress," Dana Zureikat Daoud, the director of the Jordan Information Bureau at the Embassy of Jordan in Washington, DC, tweeted on Thursday. Abdullah would be the first Arab ruler to hold talks with the new government of the US.
However, the tweet did not specify whether a meeting between Abdullah and Trump was scheduled.
The development comes after the King of Jordan made several international visits this week, including to British Foreign Secretary Boris Johnson and Russian President Vladimir Putin.
With Johnson on Thursday (26 January), King Abdullah discussed bilateral relations and regional and international developments. With President Putin on Wednesday, the king focused on bilateral relations and efforts to bring peace to Syria.
The king's visit to the US comes at a time when President Trump is all set to sign an executive order to put a temporary ban on all refugees, and a suspension of visas for citizens of Syria, Iraq, Libya, Somalia, Sudan, Yemen and Iran. Jordan has also been bombarded with the arrival of refugees since the Syrian conflict.
King Abdullah, who has a role as custodian of the Muslim sacred sites in Jerusalem, is also expected to discuss the conflict between the Israelis and Palestinians during his meeting with the new US administration.
The country has been a key to efforts by the US to broker a peace deal between the Israelis and Palestinians. Since the establishment of Israel, Jordan has absorbed waves of Palestinian refugees, as well as fugitives from the 1975-90 civil wars in Lebanon and from Iraq.