Trump ready to take 'all necessary measures' against North Korea
Donald Trump has grown impatient with China over the state of play in North Korea.
Donald Trump will take "all necessary measures" to defend the US and its allies from North Korea. The words come from a telephone conversation between the US president and Japanese Prime Minister Shinzo Abe following a second intercontinental ballistic missile (ICBM) test on Friday (28 July).
Experts believe that the latest test has brought much of the US within range of North Korea.
Trump spoke for around 50 minutes with the Japanese leader, saying that a peaceful solution had to be found by the entire international community.
"International society, including Russia and China, need to take this seriously and increase pressure," he said.
Trump has been pushing for China, North Korea's neighbour, to exert pressure on the hermit nation.
On 30 July, Trump tweeted: "I am very disappointed in China. Our foolish past leaders have allowed them to make hundreds of billions of dollars a year in trade, yet they do nothing for us with North Korea, just talk. We will no longer allow this to continue. China could easily solve this problem!"
However, the state-run media in China retaliated, saying: "Trump claims that 'China could easily solve this problem. But such a statement could only be made by a greenhorn US president who knows little about the North Korean nuclear issue. Pyongyang is determined to develop its nuclear and missile program and does not care about military threats from the US and South Korea. How could Chinese sanctions change the situation?"
Trump's presidency has been an unpredictable one so far. He caught the world off-guard when he suddenly ordered air strikes against Syria in April. US officials have said that the "time for talk is over" – most recently reiterated by Nikki Haley, the US ambassador to the UN.
A wave of new sanctions against North Korea were passed by Congress last week. The same bill also targeted Russia and Iran.
In a show of strength, the US flew two B-1B bombers over the Korean peninsula. The jets were joined by planes from South Korea and Japan.
Haley also called on for South Korea and Japan to do more, adding that a new UN Security Council resolution "that does not significantly increase the international pressure on North Korea is of no value."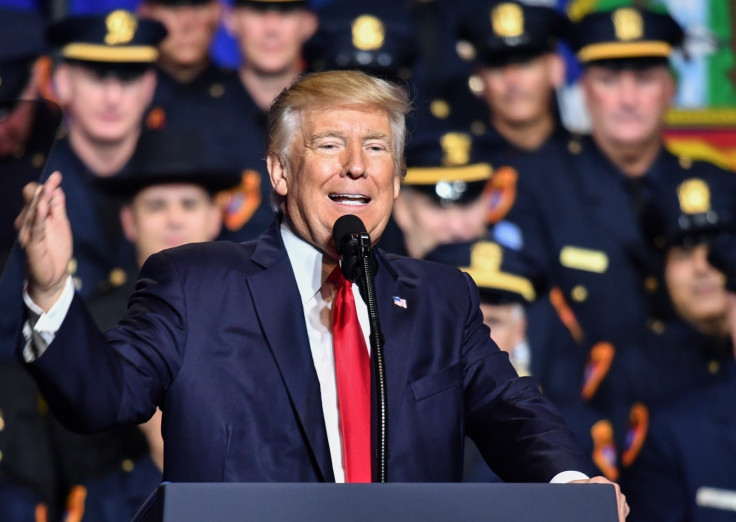 © Copyright IBTimes 2023. All rights reserved.