President Donald Trump's Palm Springs resort, Mar-a-Lago, was hit by more than a dozen health violations during a 26 January check, recently published reports from the Florida Department of Business and Professional Regulations revealed.
The resort, which Trump has referred to as the Winter White House, has been cited for 78 health violations in the last three years.
Reports show that Mar-a-Lago was issued with 13 violations in late January, just two weeks before Japanese Prime Minister Shinzo Abe traveled to the resort with Trump for a diplomatic visit, the Associated Press (AP) reports.
Three of the violations were labeled high priority, which meant they could contribute to food-borne illness.
The club was allowed to remain in operation after meeting the minimum standards, according to NBC News.
The violations included:
Fish prepared to be served raw or undercooked that had "not undergone proper parasite destruction". Kitchen staff were told to either fully cook the fish or discard it.
Raw meats in two coolers were over the regulated 41°F. The report found ham measuring 57°, beef and duck at 50° and poultry at 49°. One of the club's walk-in coolers was also mistakenly set to defrost
Kitchen staff were ordered by inspectors to empty broken coolers and not use them again until they were repaired.
According to the Miami Herald, which first reported the violations, the remaining violations were not so serious. A sink where employees wash their hands was found to have water too cold to sanitise hands, and rusted shelves were found inside walk-in coolers.
Florida Department of Business and Professional Regulation spokesman Stephen Lawson told the AP that the violations were the result of a routine inspection and not due to consumer complaints or food-borne illnesses. "The infractions were corrected on site, and the establishment was immediately brought into compliance," Lawson said.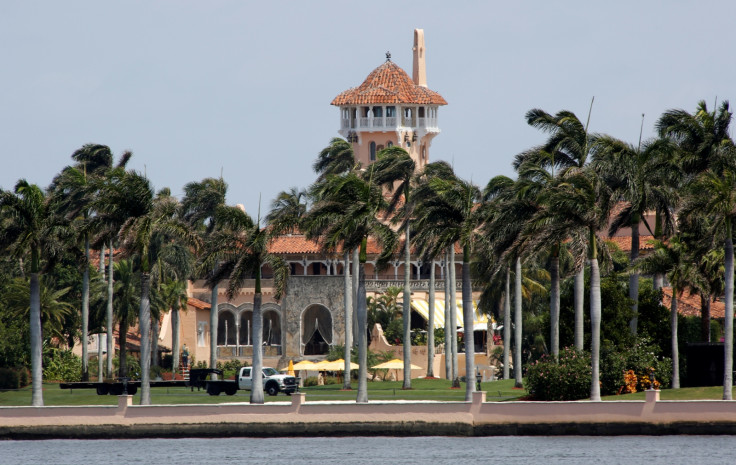 A spokesperson for the Trump Organisation confirmed that the adjustments were made immediately. "We take food safety very seriously and all of the minor adjustments were made immediately," the spokesperson said. "Additionally, the report by the health inspector was updated on the same day to reflect that the Mar-a-Lago Club was in full compliance."
The Miami Herald noted that the club has seen a rise in violations since Trump entered the political arena. Trump was often at the resort and was often involved personally in the day-to-day operations of the club. An April 2016 inspection resulted in 11 violations, though there were no high-priority issues.
In the last three years, records show that Mar-a-Lago has been cited 78 times for violations. These violations included chefs handling food without washing their hands, a slicer "soiled with old food debris", dirty cutting boards and an accumulation of "black/green mould-like substance" in the ice machine.
Lawson said inspectors will return to the club for another unannounced visit before the end of the year, the AP reported.