Two more prominent positions in Donald Trump's administration were confirmed by his transition team Friday as the Attorney General and CIA Director roles were filled by Washington players who will send a shudder through the USA's 3.3m-strong Muslim community.
The president-elect has chosen Alabama Senator Jeff Sessions to be his attorney general and Tea Party figure, Kansas Republican representative Mike Pompeo, to be CIA director. The positions were confirmed by the New York Times and Reuters.
Sessions met with Trump on Thursday night (17 November 2016) and was offered the role, and Pompeo has confirmed he is to work as head of the CIA.
Pompeo sat on both the Intelligence Committee and the House Select Committee on Benghazi, after US ambassador Chris Stevens was killed in an attack on the American embassy in the Libyan city in 2012.
In 2013, after the Boston Marathon bombing, Pompeo accused Muslim leaders of encouraging terrorism rather than condemning it.
"When the most devastating terrorist attacks on America in the last 20 years come overwhelmingly from people of a single faith, and are performed in the name of that faith, a special obligation falls on those that are the leaders of that faith," Pompeo said. "Instead of responding, silence has made these Islamic leaders across America potentially complicit in these acts, and more importantly still in those that may well follow."
In 2010, Pompeo's campaign tweeted a link from the congressman's account asking his followers to read a blog post that used a racial epithet against his Indian American political opponent and called President Barack Obama an "evil muslim communist USURPER." Pompeo blamed the tweet on a staffer.
In 2013, Senator Jeff Sessions questioned why the National Endowment for the Humanities was spending public money to put 900 books educating people about Islam into libraries across the US. He also questioned books on tackling topics such as 'What is the meaning of life?', 'Why are we interested in the past?' and 'Why are bad people bad?'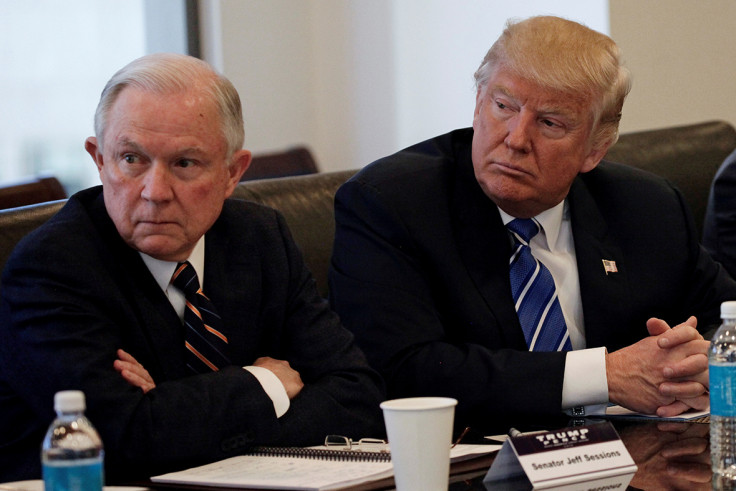 In 1986, Sessions, who was then a US prosecutor in Alabama, was picked by President Ronald Reagan to become a federal judge, but was rejected by the Senate Judiciary Committee because of racist comments.
According to the New York Times, he's previously described civil rights groups as "un-American" and "Communist-inspired". He also said the KKK was fine "until I found out they smoke pot." He later said it was a joke.
His appointment is "a tragedy for American politics", according to Heidi Beirich, director of Southern Poverty Law Center's Intelligence Project, which tracks hate groups across the US.
During the 2016 election campaign Sessions defended president-elect Trump after his rhetoric about Muslims was called racist following his advocacy for a temporary ban on all Muslims entering the country.
"You cannot defend America if you do not know the nature of the threat we face," Sessions said in Trump's defence. He said political correctness needs to be put aside and "we need to understand that threat, intellectually challenge it, challenge it and also militarily challenge it".
Two other prominent figures in president-elect Trump's solidifying inner circle of Cabinet members and close advisors also share hard-line views about Muslims. His chief of strategy Stephen Bannon and newly minted national security advisor, General Michael Flynn, have both spoken about their belief that the US is moving towards a larger conflict with Islamic extremism.
Sessions was quick to dismiss the idea that he has any racial bias when asked by the Washington Post during the 2016 election campaign.
"Racism is totally unacceptable in America," he said. "Everybody needs to be treated fairly and objectively."