Trump's wire-tapping claims might have started with former MP Louise Mensch
An article written by the former MP has been cited as a starting point for Trump's latest allegations.
US President Donald Trump's most salacious moments this year have seemed to have a British twist to them — from the infamous unverified Trump dossier allegedly compiled by a ex-MI6 agent, to an early morning tweet-storm against his predecessor, former president Barack Obama, apparently stemming from an article written by former Conservative MP Louise Mensch.
When the Washington Post sought to investigate the veracity of Trump's wiretapping claims, the White House directed the paper to an article by Mensch for right-leaning website Heat Street, just before the presidential election.
Her article was then taken by other agencies and changed until a final Breitbart product was created, and reportedly shared around the White House, claiming that Obama had secured a warrant through the Foreign Intelligence Surveillance court (FISA), to put wiretaps on Trump.
The original article however, does not explicitly say this. Mensch instead wrote that sources told her a FISA warrant, needed by US intelligence services for investigation involving US citizens, "was granted to look at the full content of emails and other related documents that may concern US persons" linked to a server in Trump Tower (though where the server is has been disputed).
Suspected communication between the server and two Russian banks seems to be the main reason behind the warrant which reportedly covered Americans connected to the investigation - and may therefore cover Trump.
The FISA warrant was later reported on by other agencies, including the BBC.
Mensch has been quick to deny that her report suggested wiretapping of any sort, calling suggestions that she did a "flurry of pure disinfo". She added that the Breitbart story was the only one to mention wiretapping.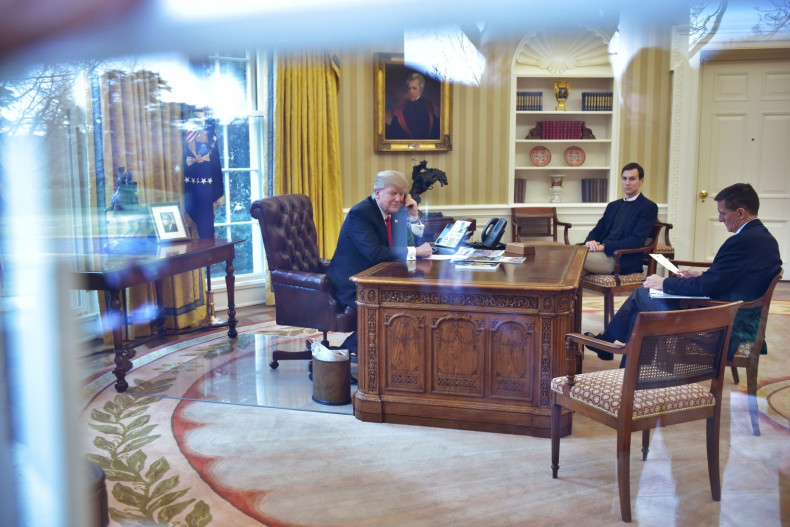 "If a wiretap, targeted on somebody else, exists and Team Trump caught on it? It's a 100% Breitbart EXCLUSIVE," she said on Twitter, adding: "There are lots of ex Breitbart now in the White House, aren't there?," implying ex-Breitbart Executive and now White House Chief Strategist, Steve Bannon, could be influential.
It has otherwise been pointed out that Trump's outburst could be taken as confirmation that such a FISA warrant existed — and if so, it would mean that a court which is known for not issuing warrants easily thought there was enough evidence to warrant an investigation.