US-born Peaches Golding OBE has become Queen Elizabeth II's new representative in Bristol. A confirmed monarchist, the 63-year-old said it was a "deep honour" to represent the Queen as Lord-Lieutenant.
The first black woman to hold the job, which was first created by King Henry VIII in the 1540s, Golding said: "It's up to others to call you a trailblazer - you don't call yourself that.
"If what I've done inspires others to think that ordinary people can do extraordinary things, then that's a good thing," she told the Telegraph.
"I suspect that throughout my life I've been the first to do a great many things. I'm still the same ordinary girl. It's not about me, it's about the role."
The marketing consultant will take over from the outgoing Lord-Lieutenant Mary Prior, who retires in April when she is 75.
As the new Lord-Lieutenant of the City and County of Bristol, the role is mostly a ceremonial position that centuries ago was responsible for organising a county's militia. Golding will be the first to greet members of the Royal Family on official visits to Bristol.
"The role is very wide-ranging and covers social, civic and ceremonial aspects," Golding said in an interview with Bristol 24/7. "It's just the most amazing activity you can imagine."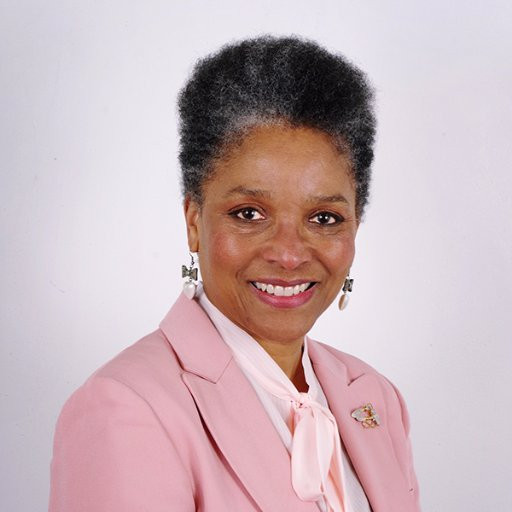 One of her main roles as Lord-Lieutenant will be suggesting people to be recognised on the honours lists. She will also chair the committee which recommends the appointment of magistrates.
"The Queen likes her Lord-Lieutenants to serve up to 15 years because she thinks it takes a little while to get into the role and to make an impact," Golding explains.
Golding previously acted as the only black High Sheriff of England, a similarly ceremonial post established over 1,000 years ago.
Born in North Carolina, Golding is the daughter of Dr Charles Brady Hauser, who took part in a civil rights protest. In a move that foreshadowed the bus boycotts, Hauser refused to sit on the back seat of a Greyhound bus, later revealing he did so knowing that the Supreme Court had ruled that interstate passengers were not subject to state Jim Crow laws, which enforced racial segregation.
His action took place eight years before Rosa Parks made her protest in Montgomery, Alabama.
"I'm sure he would have been very proud of me, and I'm sure the rest of my family will be as well," Golding said, adding that her parents had "large ambitions" for their children.