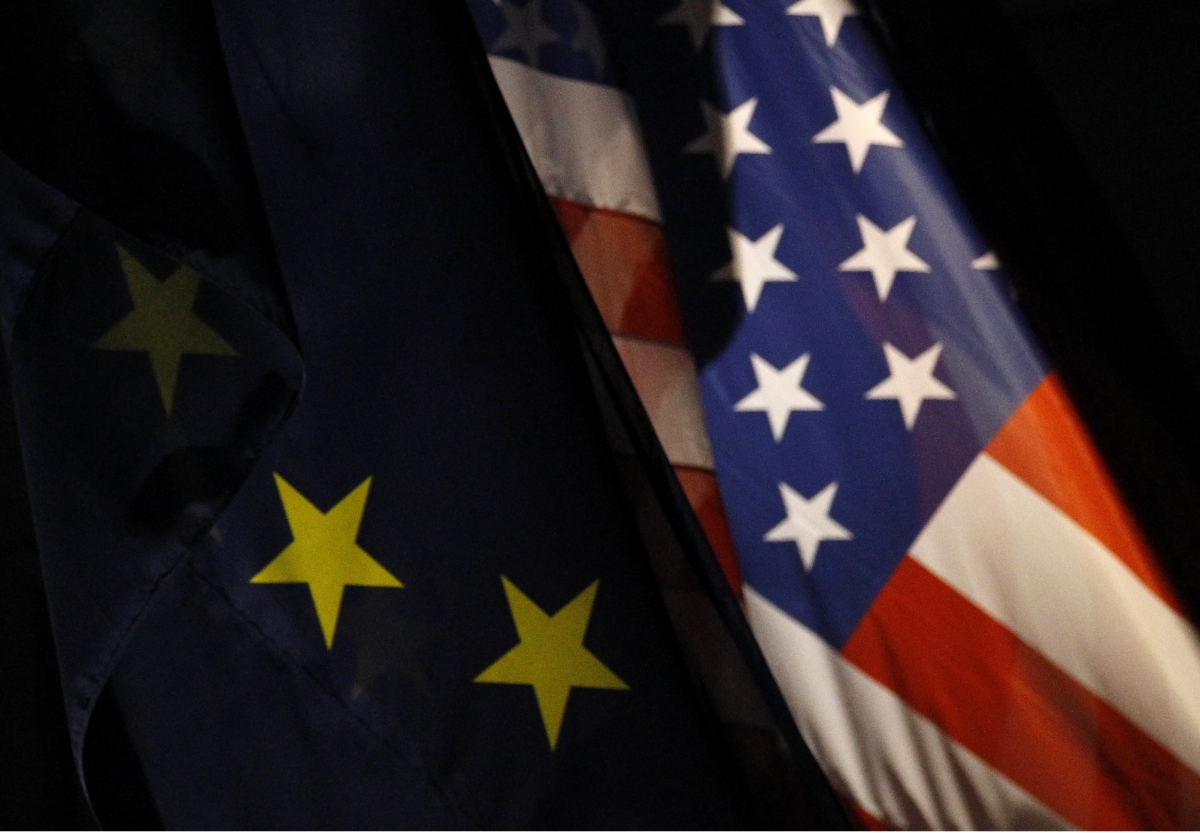 Arlington, Virginia will host the fifth round of Transatlantic Trade and Investment Partnership (TTIP) talks this week as the US and EU try to bash out a deal in an attempt reduce business barriers and free up trade regulations across the Atlantic.
It's been almost a year since initial discussions began in July. The TTIP aims to break down obstacles "by making it easier for companies to comply with both American and European laws at the same time," says the European Commission.
TTIP wants to put businesses in the driving seat, allowing them to bypass the World Trade Organisation and give transnational corporations a power boost, largely eradicating the influence that respective governments have on trade.
Together, the EU and the US trade $2bn (£1.2bn, €1.4bn) worth of goods and services a day, according to an independent study conducted by the Centre for Economic Policy Research, accounting for a huge chunk of global trade. However, TTIP advocates state that the EU's economy could be furthered by €119bn a year should an agreement be reached.
At first blush, Consumers appear to be among the main beneficiaries from TTIP; reduced tax will make products cheaper in the long run.
Danae Kyriakopoulou, an economist at CEBR, told IBTimes UK: "Economic theory tells us that freer trade leads to lower prices for consumers through the elimination of tariff and non-tariff barriers. Freer trade also increases competition in the market as its size increases, and grants consumers access to a higher variety of goods to choose from."
Less regulations in trade tariffs will theoretically increase exports, thus creating more jobs in the process. Ultimately, some sectors are expected to expand more than others.
The European Commission says that automobile exports from the EU to the US are anticipated to increase by 149% and up to 650% the other way, according to gov.uk.
Kyriakopoulou explains that in the automobile sector "there is greater scope for harmonising regulations. It's not just about cars produced in the UK or the US, but also third party producers, like Japanese producers who, at the moment, are paying extra to design a car that fits both US and EU regulations.
"The signing of TTIP would mean that all cars approved for the US market are also fit for sale in the EU, doubling the market for manufacturers and lowering their costs. Such cost savings to manufacturers will also be partly passed onto UK and US consumers."
According to Reuters, the EU will tell the US that it is willing to lift 96% of current import tariffs, but that it will keep its protection on sensitive goods like beef, poultry and pork. In the UK metals and processed-foods sectors are predicted to more than double their exports, with growth of more than 125% and 102%.
However, some warn that it is not all positive. Belgian MP Alain Maron, who was one of the 200 arrested in Belgium last Thursday, 15 May, as an unauthorised protest against TTIP broke out in Brussels, branded the deal "an erosion of consumer and human rights".
Maron, who stands for the Ecolo party, Belgium's equivalent of the Green Party, fears that corporate greed will inevitably be put before basic human needs.
"We are not against the free market, but we don't want a market without any regulation. It's important on a social and environmental level for the state and EU to be able to make laws and keep some protection," he said.