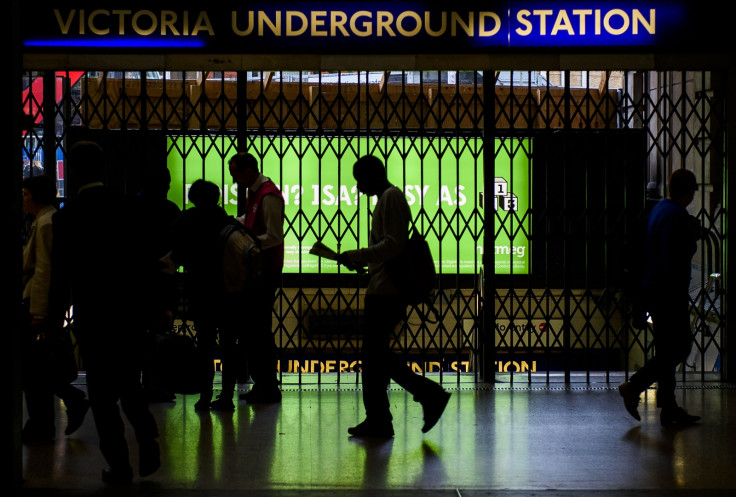 The Tube unions and London Underground management will get around the table and restart negotiations over the Night Tube service after talks broke down on 3 August, resulting in a 24-hour strike yesterday (6 August). The industrial action caused delays for thousands of commuters and tourists as Transport for London (TfL) rolled out 250 extra buses and an "army" of volunteers to help people navigate across the capital.
The talks will resume on Monday (10 August) at mitigation service Acas, TfL and the Tube drivers' union Aslef told IBTimes UK. The unions, which also include RMT and TSSA, turned down an offer of a 2% basic salary increase earlier in 2015, an additional £200 ($310) per shift for Night Tube drivers and a one-off £500 bonus for all Night Tube staff. Their sticking point has been around the number of hours Tube drivers and staff will have to work over the weekend before starting a new shift the following week.
Aslef has argued the current terms and conditions for Night Tube workers would have a detrimental effect on the work/life balance of drivers and the union is seeking to secure more rest days for its members. A spokesman for the union, which has more than 20,000 members in the UK, told IBTimes UK the guaranteed weekend hours dispute "will remain the issue".
"We will obviously be hoping to resolve the issue, which we hoped could have been resolved before the industrial action this week," said Dave Gould, a policy adviser for Aslef. But TfL has argued that its pay and perks offer for Night Tube workers, who are due to start work when the service launches in September, is "very fair".
Steve Griffiths, London Underground's chief operating officer, said: "I thank Londoners for their patience during the strike. I also thank the many transport staff who worked hard to help Londoners and visitors get around. I'm sorry that people had difficult journeys yesterday and we are working hard to resolve the dispute. We have made a very fair offer to the unions that includes pay rises and bonuses for all, and guarantees to protect work-life balance.
"With the drivers, station staff and other roles, which we have recruited for the Night Tube, it is also creating over 500 jobs. We are now encouraging the unions to engage in negotiations to resolve this dispute and deliver the Night Tube that London needs."