Londoners are preparing for yet another dose of strike action by London Underground staff, among them Tube drivers. The dispute is over moving to a 24-hour service on some lines at weekends.
Unions say the move is rushed, poorly planned and they are unhappy with the conditions offered to drivers, who will have to work more nights than before. But TfL says it is adapting to demand from consumers, more drivers will be taken on to cope with the increased burden, and extra cash is being offered to those who have to work overnight.
But the strike – which will hit commuters and businesses as collateral victims of a row between transport workers and their bosses – is causing many Tube users to ask: why do we still have London Underground drivers in 2015?
"We're on the verge of driverless cars, and some UK trains are already driverless. #tubestrike is the death rattle of an outdated industry," tweeted Rupert Myers.
Another user tweeted: "It's 2015 I can't believe that our busy capital doesn't already have night trains? We really need to invest in driverless trains #tubestrike."
There are more than 3,000 drivers on the Tube network.
As of 2012/13, there were 3,278 London Underground drivers, according to a freedom of information request. After six months of training, Tube drivers earn £49,673 a year basic for working a 36-hour week. They also get 43 days holiday. They work shifts that start very early in the morning and finish late at night, which includes weekends. These and other generous conditions have been hard-won by transport workers' unions.
But this angers many consumers, who face delays, strikes, overcrowded trains and grubby stations as they are slapped with above-inflation fare rises year-on-year. Unions say they campaign for consumers' safety and quality service on top of their own interests.
As well as the job of literally driving the trains with a joystick, Tube drivers have to stay alert to signals, conduct safety checks, and deliver announcements. The trouble for drivers is that, in a rapidly advancing world, much of this job can be automated. We face a largely automated future across all sectors and industries. London Underground isn't immune from this progress.
So London Underground will get driverless trains in the mid-2020s.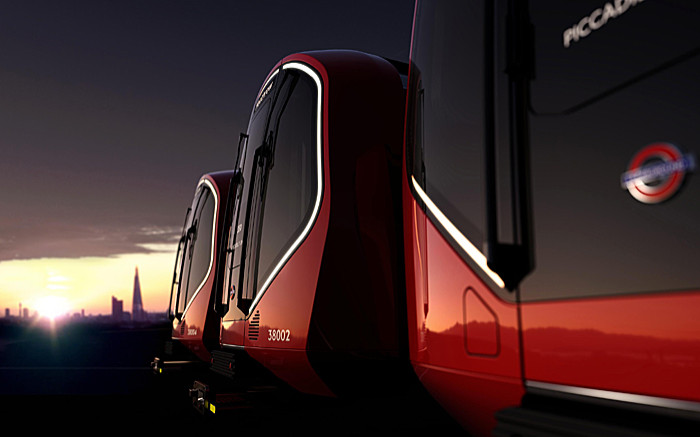 Though they won't actually be driverless. In October 2014, Transport for London unveiled its new 250-strong fleet of modern trains. It claims they will be able to carry more passengers, run more efficiently, have step-free access to the platform, wider carriages and air-cooling systems, among other advantages for service users – a growing number as London's population soars.
Unlike existing trains, they will also be able to run automatically. But TfL said they would, at first, be run by operators and not driverless when rolled out after 2020. Moreover, not all lines will get the trains straight away. A leaked TfL document, reported by the Evening Standard, said Tube trains won't be driverless until the 2030s. No official announcement on the timescale has been made.
It's expensive business. New rolling stock for all lines and upgraded infrastructure, such as the signalling system, costs a lot of money and takes time to do. More so when you are faced with the Victorian-era network TfL is dealing with. Heavy public investment is required at a time of budget cuts and tight belts, and Crossrail is already draining a lot of resource. Coupled with the political battle with the unions, this cocktail of barriers is delaying the Tube's automation.
Unions say driverless trains will be a lethal mistake.
When the London mayor Boris Johnson signed off on the driverless trains order in 2014, unions said they would launch a warring campaign of industrial action to oppose the coming automation and protect drivers. They say they have concerns over jobs and safety.
"The RMT will not allow Tube safety to be sacrificed on the altar of driverless operation and we are geared up and ready to go to war on this one," said the late leader of the RMT union, Bob Crow. Mick Whelan, the leader of the drivers' union Aslef, said it would be "all out war".
When the fleet was unveiled in October, Crow's replacement at the RMT, Mick Cash, said his union would forcefully oppose the "lethal and cash-driven nonsense of removing drivers".
But it's not like London doesn't have driverless transport already.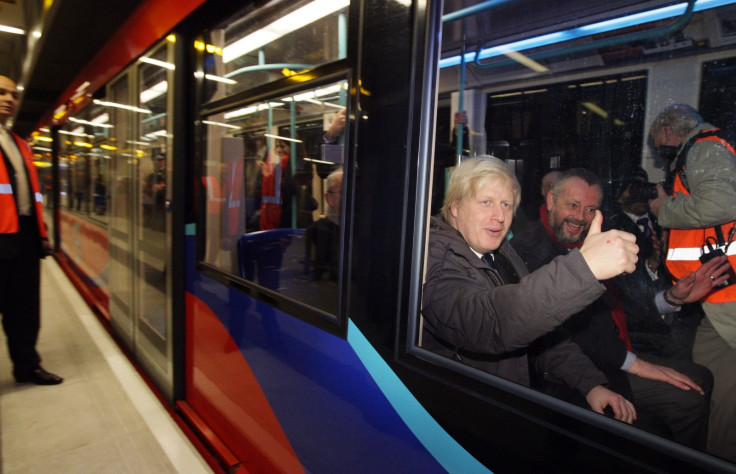 DLR, anyone?