A 24-hour Tube strike is set to bring London to a standstill as negotiations between unions and London Underground to avoid industrial action have failed. The strike will begin at 6.30pm today (5 August), closing all Underground stations and leaving commuters queuing for alternative transport until Friday morning (7 August).
Although unions do not oppose the upcoming "night Tube" service, workers are unhappy at pay and conditions offered. The latest strike action will be the second in two months, following one in July that halted the entire Tube network.
With the strike fast approaching, commuters are being advised to seek other transport with plenty of time to spare. But if you do not fancy queuing for buses, here is a quick guide to walking and cycling around the capital.
Walking
For those who would normally travel via Tube, here is a handy map that tells you how long it takes to walk between stations. The Weather Channel UK has also put together list of scenic walking routes around London for a relatively stress-free commute.
South Bank to Southwark Cathedral: "Not a fan of crowds? This could be the route for you. You can start at the London Eye while taking in the spectacular views of Big Ben and Westminster. Then once you've passed the stalls of the South Bank you have the Oxo Tower, Shakespeare's Globe, Millennium Bridge and Tate Modern, the Golden Hinde II, the Clink, the Cathedral and Borough Market."
The Scenic Route: "Take a walk on the green side. Start at Westminster where you can see the Houses of Parliament and Westminster Abbey. Then walk through St James's Park; as you walk through, there is a beautiful lake with pelicans and fountains. From there, you'll pass Horse Guards Parade on your right and then the other side of St James's has the lovely stretch that is The Mall leading up to Buckingham Palace. Crossing The Mall you will find Green Park, once you've walked through you will come out at the Hard Rock Café with Hyde Park just a stone's throw away on the other side of Hyde Park Corner."
The tourist route: "It wouldn't be a tourist route if you didn't pass through Piccadilly Circus. From the Natural History and Science Museums walk towards Kensington Palace, passing the Albert Hall on your right, you can walk up Palace Avenue in full view of all the embassies. Turn right and walk along the Serpentine coming out of the park at The Dorchester Hotel. Walk up Piccadilly, passing The Wolseley Hotel and Fortnum and Mason on your right and The Royal Academy of Art on the left, until you reach Piccadilly Circus."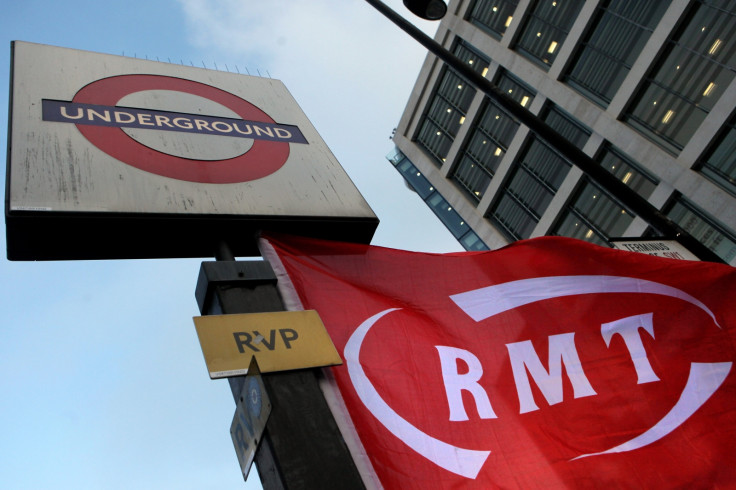 The quick route: "Starting from Waterloo where many of the Overground trains come in, walk over Waterloo Bridge and you're in Covent Garden, right in the centre of London and within walking distance of pretty much everywhere, the City on your right and Soho on your left."
The shopping route: "This may take a while but if you have time (and perhaps some cash) to spend, you can start on the King's Road and work your way up to Sloane Square, turn left on to Sloane Street going up to Knightsbridge with Harrods on your left and Harvey Nichols on your right. Take a quick detour through Hyde Park and come out at Marble Arch where you can then make your way all the way down Oxford Street."
What will the weather be like?
According to The Weather Channel UK, London will be dry and part cloudy on Wednesday evening with just a slight risk of the odd isolated shower. Thursday 6 August will be dry but cloudly, with some sunshine in the afternoon and maximum temperatures of around 23/24C.
Cycling
Transport for London has cycling tips aimed at those travelling in the capital and encourages people to cycling during the strike. Some cycle hubs in central London will be restocked more frequently during rush hours.
Here are some safety tips from TfL for those commuting via bicycle:
Wear a helmet.
Stop at red lights. Don't ride through red traffic lights. You may be fined £50.
Stay central on narrow roads. Try to ride away from the gutter. If the road is too narrow for vehicles to pass you safely, it might be safer to ride towards the middle of the lane to prevent dangerous overtaking by other vehicles.
Stay away from parked cars. Ideally, keep a door's width away in case the door opens suddenly. Also, try to ride in a straight line past parked cars rather than dodging between them.
Stay back from HGVs. Lorries and other large vehicles might not be able to see you clearly, so stay well back behind them.
Always pay attention. Stay focused on what's going on around you so you can see what other road users might do.
Make eye contact. Try to make eye contact with drivers so you're sure that they have seen you.
Don't pavement cycle. Don't cycle on the pavement or up a one-way street (unless clearly marked for cyclists).
Wear bright clothes. Stay safe by wearing bright clothes during the day and reflective clothing and accessories at night.
Night lights. Use lights after dark - white at the front and red at the rear. You may be fined £50 if you don't have them.
Signal. Use appropriate hand signals to indicate that you're turning left or right.
No phones or devices. Don't use a mobile phone or earphones.