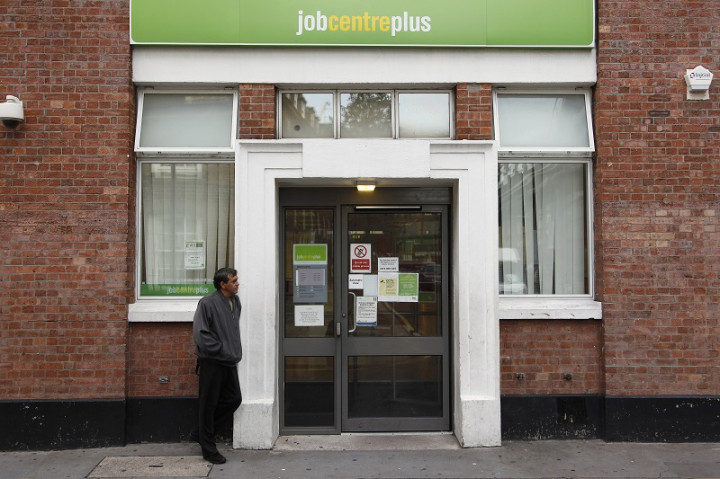 Unemployment across all regions is still higher than before the financial crisis, according to an analysis of labour market data by the Trades Union Congress.
The TUC said half a million more people were unemployed in the first three months of 2014 than they were in the same quarter six years before. Northern Ireland, Scotland and Yorkshire and Humberside were among the worst affected regions of the UK.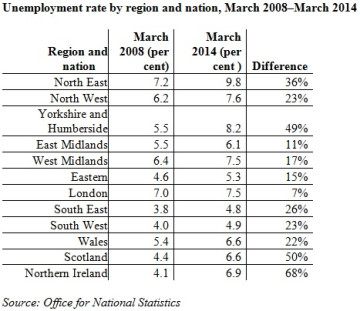 Data from the Office for National Statistics (ONS) shows that the unemployment rate fell to 6.6% in the three months to April 2014, a five-year low. And the total number of people in employment hit a record high of 30.54 million at the same time.
It is the surprisingly healthy labour market and a stronger-than-expected economic recovery – which looks likely to see 3% GDP growth in 2014 – that is causing the Bank of England (BoE) to consider hiking interest rates.
But there are concerns that underneath impressive headline numbers, the reality is much bleaker amid an on-going real-terms fall in wages, rife underemployment and weak productivity.
When the BoE does increase the base rate from its record-low 0.5%, which could happen as early as the new year, it will drive up interest rates across the economy and put pressure on household finances and jobs.
"The recent upturn in the economy has prompted lots of speculation about an increase in interest rates. Those hawks that are keen for interest rates to rise have forgotten that unemployment is still over two million," said TUC General Secretary Frances O'Grady.
"In some parts of the UK, unemployment is 50% higher than it was before the recession. The talk in the City and around Westminster may be about a fast growing economy but the recovery still feels a good way off for millions of people still desperate for work across the rest of the country.
"The government should be doing more to get unemployment down in every part of the UK. High levels of youth joblessness are particularly concerning. The growing talk of an interest rise is a worrying distraction from this far bigger economic and social problem."