As the sun rises in downtown Tunisia, I wake to hear that a man has set fire to himself outside a government building, only one road away, bringing back not too distant memories of the birth of the Arab Spring.
By lunchtime, I hear that officials have killed one Islamist militant and arrested five others, while also disarming a car rigged with a bomb near the southern border with Libya.
"We have no signal that this is a sign as bigger things are to come," Elyes Fakhfakh, Tunisia's finance minister, told IBTimes UK in Tunis.
"We can't avoid this problem but [the government] thinks that this is end of terrorism, not the beginning."
While the city continues to hum with business as usual, the self-immolation coupled with two suicide bombings in Sousse and Monastir on the Tunisian Riviera a few weeks ago, is impossible to ignore.
Only a few days before the bombings, thousands of opposition activists protested in central Tunis to demand the resignation of the country's Islamist-led government.
Tunisia, which was at the epicentre of the January 2011 revolution that ousted former president Zine El Abidine Ben Ali, has sparked fears that it is on the cusp of a second Arab Spring as rising dissent over the seemingly immovable "interim" government has hit a new high.
Tunisian prime minister Ali Larayedh confirmed that the country's ruling party, Ennahda, was ready to resign. The government has indefinitely postponed crucial talks over relinquishing power and making way for a new democratic institution.
To rub salt in the wound for Tunisians, millions still remain in extreme poverty and jihadist violence is increasing in strength.
Meanwhile, accumulating events are echoing the Arab Spring events of the past and an uneasy feeling of discord lingers in the air of the country's capital, as well as the two tourist towns that were hit by bombs.
After all, in December 2010, a young Tunisian street vendor kickstarted the Arab Spring by setting himself of fire in protest of police harassment.
"The police are now doing their jobs but this is after a one-and-a-half year gap," Noureddine Zekri, director general at the Foreign Investment Promotion Agency (Fipa) told IBTimes UK.
"Initially, the police were accused of keeping the old government's interests."
Other recent events also echo the atmosphere of unrest. On 10 November, global reports homed in on the death of 32 year-old Walid Denguir, after claims that the police tortured him until he died.
It may be one case, but it has reopened old wounds from clashes with the police from recent years.
Fakhfakh said that trust in the police and security was nothing to be worried about.
"Like all regimes that have lower stability, which is weaker since the revolution, this can sometimes be a concern," said Fakhfakh.
"However, security is at a much better level now."
He added that people also trust the police more.
Rise of Jihadism?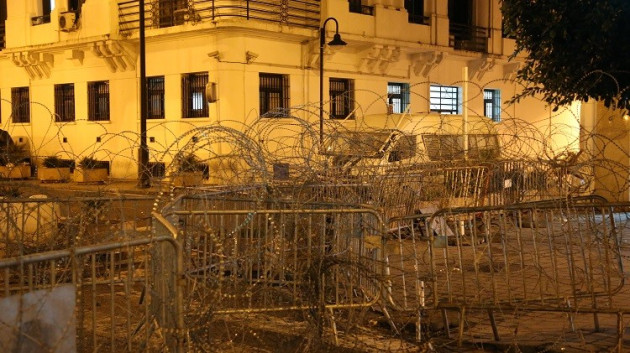 Concerns over Tunisia's growing links with neighbouring terrorist groups are coming to a crunch as the suicide bombs in Sousse and Monastir reminded the international and national community that terrorist attacks were still possible.
The 22-year-old Tunisian who blew himself up - but no others - outside a 4-star hotel in the beach resort town of Sousse and the 18-year-old man who was caught trying to detonate a suicide bomb vest in the Habib Bourguiba Mausoleum, a national monument honoring Tunisia's first president, had a message to deliver.
This is not just fear-mongering by the Western press.
During the summer, two months before the spate of suicide and attempted suicide bombing incidents, a Pew survey revealed that over 70% of respondents were "fearful" about "Islamic extremism."
Less than a year earlier that figure was 42%.
The assassinations of two secular populist politicians have also been blamed on Ennahde, the moderate Islamist interim government that has not let go of power since it was installed temporarily two and a half years ago.
The Painful Transition Period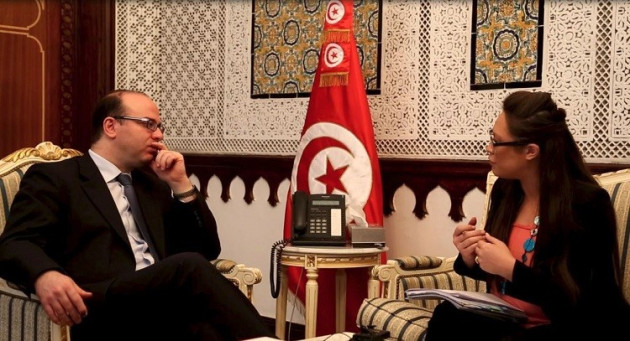 Replacing an autocratic government after 23 years has been tough, but despite the interim government agreeing to give up power, it has yet to set a formal date for the "national dialogue" to move Tunisia into a new era and new government.
"We're here as part of the democratic process and we're building democratic institutions," said Fakhfakh.
"We know it's important to reach an agreement to provide transparency over the political economy so we're taking a large step and finding a solutions over the next few days," he pledged.
"We want there to be at least one success story of transition in the Arabic Islam world. We want that to be Tunisia."
The jihadist movement has strengthened since the assassinations of prominent left-wing political figure Chokri Belaid in February and opposition politician Mohammed Brahmi in July.
Ennahde has been widely blamed for the deaths by local press and the public.
Tunisia is said to be at a tipping point as previously rare acts of jihadist behaviour have become more common.
"We don't know what will happen tomorrow but we need to shorten the transition period," said Fipa's Zekri.
While many are not keen to talk about the political instability, for many others, the rise of Islamic extremism in Tunisia, especially during a time of transition, is not surprising at all. The relationship between members of the community and al-Qaida has been growing for years.
According to al-Qaida data recovered by US troops in 2007, known as the Sinjar Records, Tunisians ranked only behind Libyans and Saudi Arabians as the biggest group of fighters in Iraq.
The Sinjar Records' sign-in sheets also revealed that just over 40% of Tunisians preferred to die as suicide bombers to further the al-Qaida fight in Iraq.
It was a percentage superseded only by its neighbours Libya and Morocco.
The 500km no-go zone between Tunisia and the Libya border is aimed at blocking terrorists. The Tunis government said it had stopped 6,000 would-be terrorists becoming "successful".
"We have made progress in talks with Libya and have made preservation land with the military to isolate and capture the terrorists," said Zekri.
Bringing Back Business Through Stability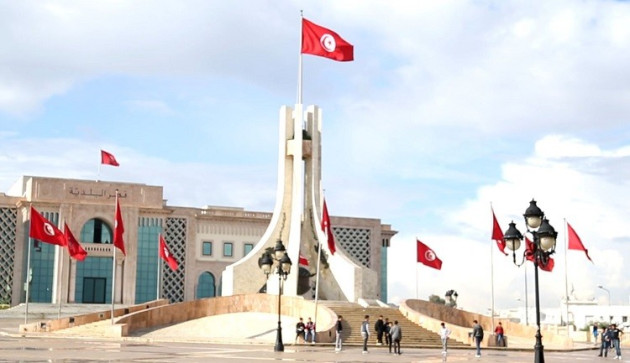 From speaking with business chiefs and government officials from Tunis, Sousse and Monastir, it is clear that the transition period needs to end soon.
"We have to shorten the transition period to stop doubt. The terrorist acts happen from time to time but this is not helping our image," said Zekri.
"Europe views us as a series of terrorist attacks but it's not correct. We have a weak communications strategy but the current government is looking to install a new department to tell our story."
According to Fipa, foreign direct investments (FDI) have slumped by over a third since the revolution and have yet to touch pre-revolution levels.
Around 3,200 foreign companies operate in Tunisia and 80% of those are from Europe.
Fashion Wear is a Tunisian clothing manufacturer that has Marks and Spencers, John Lewis and Boden on its books. It employs 600 workers and creates one million garments a year.
"The politics should be stable but we are not stable," said Mhedhbi Mohsen, finance director at Fashion Wear in Monastir.
"We feel that there are some security issues and a lot of bureaucracy that can put off foreign investors.
"However, this is normal for any country in a transition period."
Fakhfakh made it clear that the government was aware that it needed to let the public know it was making progress and was ready move the country into a new era by curing its ailments following a large spell of economic malaise.
Moving the country out of intensive care by shortening this transition period and nailing down definite reforms, while delivering confidence that the reforms are here to stay, is the only way the country can recover.
Economic Turmoil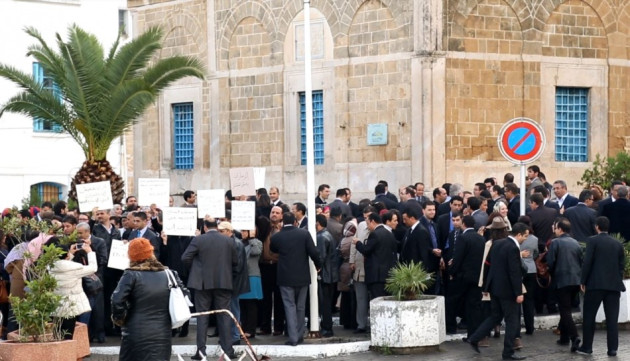 Tunisia's economy has suffered greatly since the revolution but the finance minister denies reports of capital flight from the country.
Fipa, however, said that foreign direct investment had fallen by over a third since the end of the revolution and many companies reported that potential partners or investors wanted to hang on to their cash.
"Before the revolution, we had an average growth rate of 5% for 10 years but now we are much lower," said Zekri.
"However, we have a lot to offer in terms of private and public partnerships and we are aiming to secure some large-scale infrastructure projects."
In Tunisia, around 700,000 young people are out of a job, many of them university graduates. Around a fifth of Tunisia's 10 million population are said to be in extreme poverty.
But economic reforms, and therefore investor confidence, can only be borne out of political stability and the government said it was looking at making a series of major reforms.
Reforms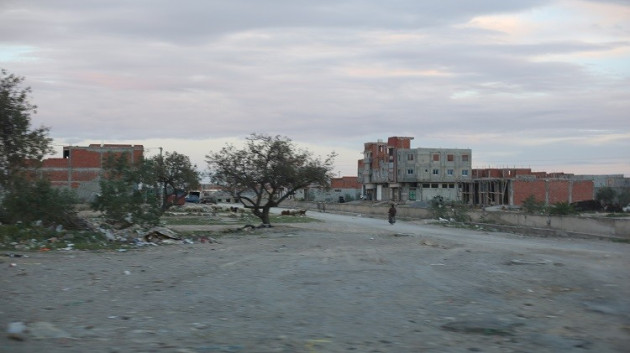 When probed about how the government was going to tackle high unemployment and poverty, the finance minister told me that it was banking on a series of reforms, the creation of new sectors and FDI.
"We need a high level of public and private investment for infrastructure and we are in the process of increasing this," said Fakhfakh.
"We need, and are, reforming the state and the fiscal system to create partnership for investments which will therefore create jobs."
Fakhfakh said the country was looking at developing the Islamic finance market.
"Malaysia is a benchmark for us and Turkey is a good role model too," he explained.
Bringing Back the Tourists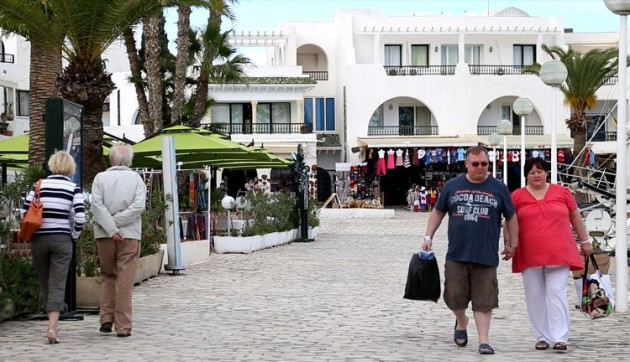 Tunisia hosts millions of tourists a year in an industry that contributes 7% to the economy.
Tunisia recorded a 29% increase in the first half of the year from the UK alone, compared to the same period in 2012. Notably, this was before the assassinations and bombings.
"Tourism is suffering a lot and there is a decrease of around 30% from pre-revolution," said Fakhfakh.
"We planned to recover to previous levels in 2013 but the assassinations and bombings has affected it even more.
"However, we still have six million visitors a year and we have huge potential for the sector."
While November may not be prime tourist season for many, my travels around tourist hubs such as Sousse and Hammamet painted a much bleaker picture.
In Hammamet, the slick seafront area, primed for business across its restaurants, shops and the Disneyland version of a medina, called Carthage Land, was devoid of any tourists who had been replaced by plain clothes security guards and police.
In beautiful Sousse, the marina was empty, bar a few fed-up looking vendors and restaurant workers eager for business. There was the occasional lobster-hued European walking around but you could count the number on one hand.
Building Tunisia's Economy from Inside-Out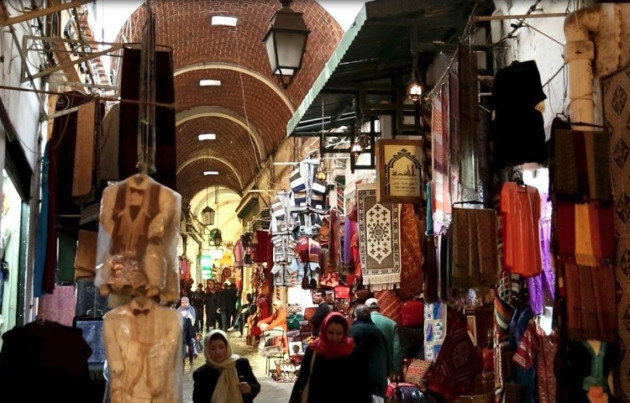 Fipa insisted that while tourism accounted for 7% of GDP, industry contributed 20% to GDP and was much more lucrative for foreign investors.
But business leaders were still calling for reforms to the domestic market - not just focus on FDI.
Medicars, which assembles pick-up trucks for India's Mahindra as well as for Isuzu and Mitsubishi and has the capacity to produce 1,200 vehicles a year in its new plant, aims to produce more than 2,500 units.
Before it can do that, the government needed to reform the industry from inside-out first, said a Medicars group chief.
"Investment codes for our sector need to be revised as there is a lot of bureaucracy," said Yassine Ben Abdallah, supply and development manager at Medicars in Sousse.
"There is a long struggle to have authorisation for requests within our field because of this."
For Fashion Wear's Mohsen, a better dialogue with companies to understand incumbent business needs would help growth.
"The government needs to be closer to companies and have a more open dialogue to hear our needs," he said.
The Future and Education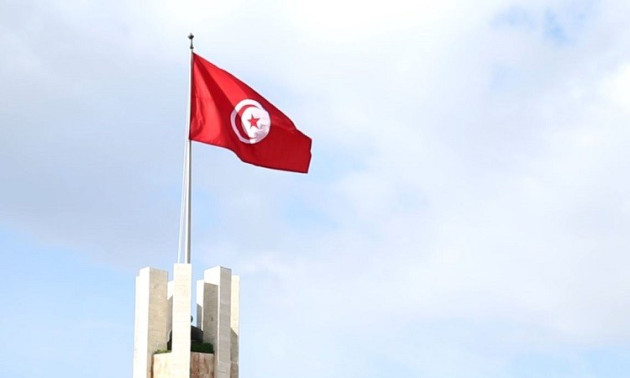 As we go full circle in the argument over how Tunisia plans to rejuvenate the economy, the government needs to provide greater political stability by resuming the national dialogue and tackling dissent.
The one overriding message from the government, locals and business leaders is how education is a way of attempting to stamp out Islamist fundamentalism.
"We are very optimistic about our future as we pride ourselves on having a population that has a strong education," said Mahmoud Triki, dean of the private Mediterranean School of Business.
"The reason why our revolution was different to Egypt's and Libya's is because we have a very educated population and I believe that it not only provides jobs for graduates but also gives them confidence of a better quality future."
The Mediterranean School of Business sees an evenly split gender demographic and all the students have to pass strict English-language tests.
At the publicly run University of Tunis - Tunis Business School, around 50% of the students are women.
"When you ask many of the Tunisian women inside and outside the school, they'll tell you that they want to be business leaders or entrepreneurs, they don't want to stay at home and make babies," said Salah Benabdallah, dean of the school.
It was created just before the onset of the Arab Spring in October 2010 and is publicly funded. Benabdallah enthused that education would make sure that the governmentwould be run by those who have skills to offer the rest of the world.
"The school doesn't provide technocrats for the government but we want our students to not have the beg the government for change. We want people to be independent and make the government work for them," said Benabdallah.
"With education, there is no room for extremism."
Check out ibtimes.co.uk over the next week for a series of in-depth video interviews and packages with all the interviewees in this feature