Tunisia Braced for Riots in Wake of Assassination of Opposition's Mohamed Brahmi
Arab nationalist leader killed outside his home in second political killing of the year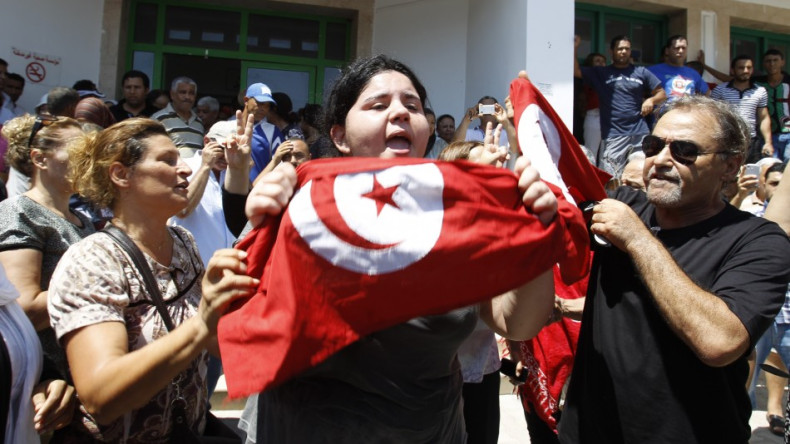 Tunisia is bracing for more riots over the killing of opposition member and secular politician Mohamed Brahmi.
Shops and banks have been closed and all flights cancelled after Tunisia's largest labour organisation called a general strike in protest at the assassination of the prominent opposition figure.
Brahmi, a member of the Arab nationalist Popular Front party, was shot 11 times outside his home in Tunis in front of his wife and children. It was the second political killing of the year.
The former leader of the Popular Front, Chokri Belaid, was gunned down in February, triggering violent protests that led to the resignation of Islamist prime minister Hamadi Jebali.
Brahmi, 58, was an outspoken critic of the Islamist Ennahda ruling coalition and a member of the Constituent Assembly. His family said his funeral would take place on Saturday (27 July) and he would be buried near the tomb of Belaid.
Prime minister Ali Laradyeh rejected calls for the dissolution of the government and the formation of a "national salvation administration".
Demonstrations erupted in Tunis near the Interior Ministry building, and in the cities of Sfax, Kef and Sidi Bouzid, the cradle of the Tunisian revolution.
Tunisia announced a day of national mourning to makr Brahmi's death. Rached Ghannouchi, the Ennahda party leader, said the attack was aimed at "halting Tunisia's democratic process and killing the only successful model in the region, especially after the violence in Egypt, Syria and Libya".
"Tunisia will not follow the Egyptian scenario," he said. "We will hold on."
The assassination happened on Tunisia's Republic Day.