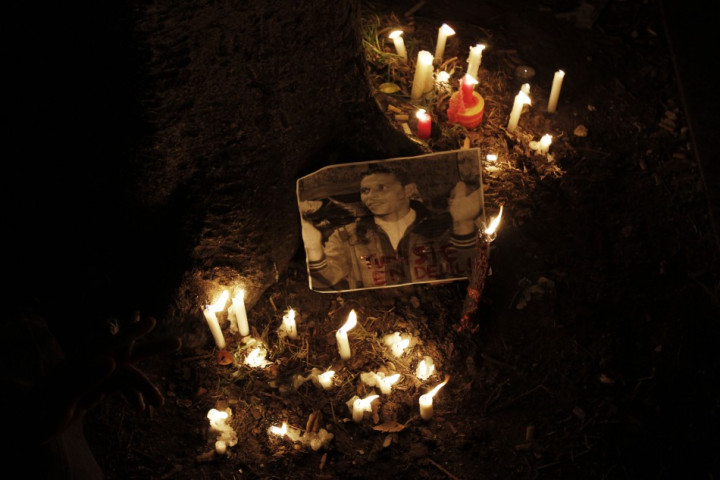 Kerem Nsib tried to hang himself in front of the headquarters of the Tunisian Phosphate Company in downtown Tunis, reports say.
The company had recently declined to approve Nsib's application for a position there.
In a staged protest that bears disturbing echoes of the public self-immolation of Mohammed Bouazizi in December last year, Nsib decided to hang himself in front of the company that he felt had denied him his future prospects.
Nsib was part of a group of protesters from Gafsa, central Tunisia, who demonstrated outside the Phosphate Company's headquarters to denounce the economic and social inequalities they see as persisting in Tunisian society.
"I was among the first people who applied for work with this company, those who have been hired are much less competent and skillful than me, injustice is in full swing in post-revolution Tunisia," said Nsib.
Onlookers managed to persuade the 20-year-old to drop his suicide attempt and he was eventually taken to hospital for treatment.
The British embassy in Tunis confirmed the incident, but did not offer further comment.
Fruit-seller Bouazizi doused himself in petrol and set himself alight to give voice to his frustration at not being able to find a job. His death in January provided the spark for Tunisia's "Jasmine Revolution" that toppled President Zine El Abinine Ben Ali and inspired a surge of pro-democracy protests across the Arab world.
October saw the first democratic elections in Tunisia since Ben Ali's rise to power in 1987. The country's new coalition of liberals and Islamists has been held up as a blue-print for the pro-democracy movements elsewhere in the Middle East. Egypt this week became the next Arab country after Tunisia to hold free and fair elections since the mass uprisings of the Arab Spring.
The final results of Egypt's elections will not be known until January 2012, but analysts expect the Muslim Brotherhood's Freedom and Justice Party to come out with a significant proportion of the vote.