The shocking reason Tupac Shakur ended his romance with Madonna has been revealed. In a handwritten letter which is set to go up for auction, the late California Love rapper explains his decision to dump the pop star because she is white.
Tupac, who was shot and killed in September 1996, penned the letter to Madonna while in jail for sexual assault on 15 January 1995 at 4:30am. In the emotional note, a 24-year-old Tupac explains why their relationship began to deteriorate, stating: "I never meant to hurt you. Can you understand that?"
The legendary rapper continues: "For you to be seen with a black man wouldn't in any way jeopardise your career, if anything it would make you seem that much more open and exciting. But for me at least in my previous perception I felt due to my 'image' I would be letting down half of the people who made me what I thought I was."
Madonna, who was aged 37 at the time the letter was written, began dating Tupac after meeting at the Soul Train Music Awards in 1993.
Opening the letter, Tupac "apologises" for not being a good friend to the singer before explaining how he was hurt when Madonna suggested she had dated other rappers before him. The Changes hitmaker declares: "It was at this moment out of hurt and natural instinct to strike back and defend my heart and ego that I said a lot of things.
"Can you feel me? In the time since, as you can see, I have grown both spiritually and mentally. It no longer matters how I'm perceived. Please understand my previous position as that of a young man with limited experience with an extremely famous sex symbol."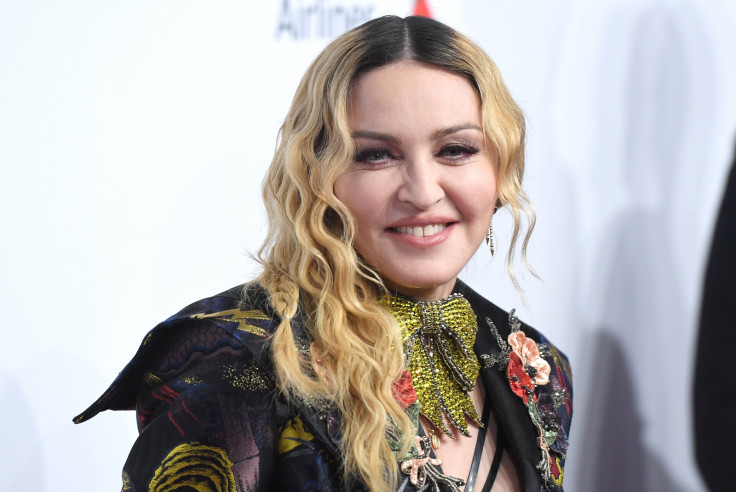 Later in the letter, Tupac says he is keen to repair their friendship before warning the Material Girl singer about people who are "not as honourable as they seem". He writes: "PLEASE BE CAREFUL MADONNA... There are those whose hearts bleed with evil and envy. They would not hesitate to do you harm let my five bullets be proof of that."
Rather poignantly given his eventual death, Tupac adds: "I don't know how you feel about visiting me but if you could find it in your heart I would love to speak face to face with you. It's funny but this experience has taught me not to take time for granted."
The personal note will be up for auction between 19 and 28 July with a starting bid of $100,000. Interest is expected to be high as the last Tupac letter that was up for auction, sold for $170,000.
Madonna, now 58, confirmed her romance with Tupac in 2015 in an interview with Howard Stern.