50 Cent is not impressed with the new Tupac Shakur biopic All Eyez On Me. The In Da Club rapper could not hide his disappointment over the Benny Boom-directed picture and posted a scathing critique on Instagram.
All Eyez On Me, released on 16 June, stars newcomer Demetrius Shipp Jr as the late US rapper and promises to tell the "untold story" of the music icon.
Unimpressed with the finished product, 50 Cent told his 15 million Instagram followers: "Man I watched the 2 PAC film, that was some b******t. Catch that s**t on a fire stick trust me. LOL SMH TRASH."
The hip hop mogul, 41, added in the comments section: "I just want you to keep me in mind when you watch that s**t. Straight Outta Compton was good. That was a bad movie man, 2 PAC is supposed to be a classic they f****d it up. John Singleton said it was wack, I had to see it for myself. Go check it out you gonna be mad as a mother f****r. I want my money back now."
In IBTimes UK's review of the movie, it was noted that while Shipp Jr, 27, puts great effort into his debut role, Tupac's charm and charisma is noticeably absent. More akin to a TV movie, the direction is rushed, character development at times abrupt and it delivers little in the way of new information.
While critics have given poor reviews, fans have expressed mixed feedback on the biopic. One tweeted: "The 2pac movie wasn't overwhelmingly good but it was not bad at all tho. I think we just got high expectations," while another said: "My god. #AllEyezOnMeMovie was terrible. Down right disrespectful to Pac."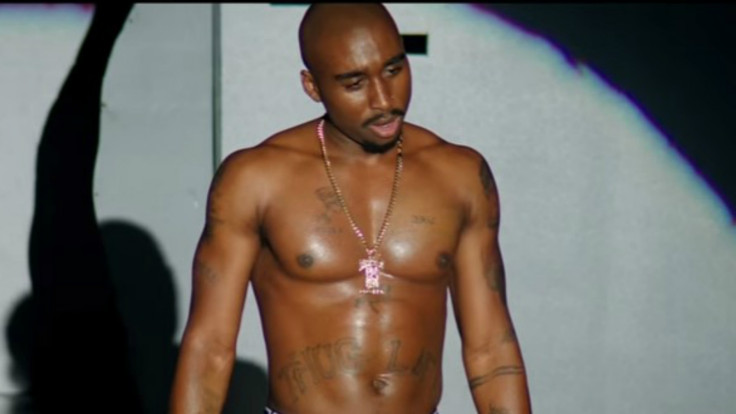 Legendary director John Singleton initially signed on to helm the project in 2014 but dropped out the following year. In an honest Instagram post at the time, Singleton said he cut ties as those working on the film were not being respectful to Tupac's legacy. The filmmaker also vowed to make his own Tupac movie which he claimed would be "better" than All Eyez On Me.
Responding to Singleton's comments, director Boom told Hot 97 on 14 June: "It's unfortunate that John took that position. There's a lot of directors taken off projects in Hollywood. It happens. They sign on to movie... [there's] creative differences... then the directors go on and they do something else. The unfortunate thing is that John just can't let it go."
Today (16 June) also marks what would have been Tupac's 46th birthday. The Dear Mama rapper was killed in a drive-by shooting in September 1996 while leaving a Mike Tyson fight in Las Vegas. His murder remains unsolved.