Katy Perry accused of animal cruelty for telling pet dog to 'chase koalas' in Myer advert
Australian department store is now removing Perry's comment from the video.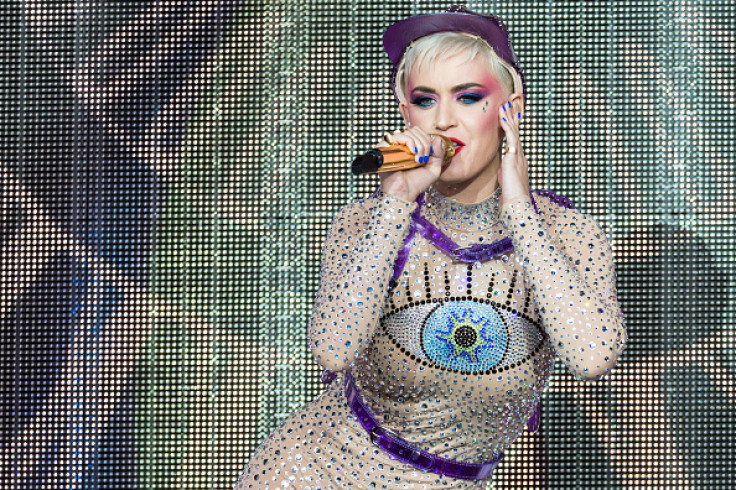 Katy Perry has come under fire from anti-animal cruelty activists after telling her dog to chase koalas in a new advert for Australian retailer Myer.
In the controversial advert, Perry, 32, lounges on a Myer sign while being pulled onto the screen by her pet dog Nugget. The Bon Appetit singer reveals how fans can enter a competition to win tickets for her upcoming Witness Tour, taking place Down Under in 2018, before commanding Nugget to drag her off-screen. It is then the pop star yells: "Let's go chase some koalas, Nugget."
Many have taken offence to the comment as around 110 koalas are killed in Queensland each year by dogs. According to the RSPCA, 25% of the 170 koalas they have taken in were attacked by dogs. The Australian Koala Foundation estimates that there are less than 100,000 koalas left in the wild but it could be as low as 43,000.
Following the backlash, Myer did not offer an apology but revealed they were removing Perry's comment from the advert. A spokesperson said in a statement: "We are aware of comments in relation to Katy Perry's Witness: The Tour advertisement and a particular reference made to koalas. We are currently removing the material which references koalas."
Leading the criticism against Perry is Australian vet Claire Madden, who accused the American singer and department store of "absolute ignorance".
Madden continued: "This is just absolute ignorance from Perry and Myer. [It's] inappropriate on so many levels. Perry is a role model to so many young people, and this just destroys all the good work we do to try to encourage people not to let their dogs come into contact with koalas.
"Katy Perry I challenge you to come and spend a day with me (a wildlife vet) and learn first hand why your comment should NOT be streamed across the nation. Koalas attacked by dogs is one of their biggest threats and primary reasons for presenting to wildlife hospitals across Australia. Come visit me and you will quickly learn how adorable and precious our koalas are and how undeserving your comment is."
Perry is yet to respond to the controversy. Some are now campaigning for a boycott of Myer, with one angry Twitter user writing: "#boycottmyer for the choice of advertising material condoning the cruelty to Koalas. Please donate to Koala research to show good faith."
Watch the controversial Katy Perry advert:
© Copyright IBTimes 2023. All rights reserved.