Istanbul Ataturk airport attack: Suspected Isis bombing leaves at least 36 dead and over 100 wounded
Early reports suggest that three attackers simultaneously targeted separate parts of the airport.
At least 36 people have been killed with more than 140 people injured in a double suicide bombing at Istanbul's Ataturk airport, say Turkish officials. The death toll could climb to over 50 and the British Foreign Office so far has no information on whether there were any British casualties.
Officials said that three attackers opened fire near an entry point to the terminal on 28 June, and blew themselves up after police fired at them. Turkey's Prime Minister Binali Yildirim said that the attack bore all the hallmarks of one by Isis.
The Turkish Justice Minister Bekir Bozdağ said that two terrorists detonated their suicide vests in a waiting area before going through metal detectors. He added that another attacker fired with a Kalashnikov rifle.
Police inside the building reportedly fired shots to try to stop the attackers just as they reached a security checkpoint at the arrivals hall, but they blew themselves up when they came under fire.
One brave officer was even seen attempting to wrestle one of the suicide bombers who detonated his device just seconds later, said NBC reporter Richard Engel.
Another Turkish official estimated that there were three attackers. "The assessments show that three suicide bombers carried out the attacks in three different spots at the airport," Istanbul Governor Vasi Şahin said according to the Independent.
The Turkish President Recep Tayyip Erdogan said: "The bombs that exploded in Istanbul today could have gone off at any airport in any city around the world".
Harrowing video footage shows people frantically running for cover inside the terminal and fleeing the building fearing for their lives. The explosions were heard at just after 10pm local time (8pm GMT) on Tuesday (28 June). Flights had been postponed to and from the third busiest European airport after London Heathrow and Paris's Charles De Gaulle.
No terror group has claimed responsibility for the terror attack but Turkish news agency Dogan say that police believe that the Islamic State (Isis) group is responsible. Adding credence to that claim the 28 June marks exactly two years since the declaration of their self-declared caliphate in Syria and Iraq.
This is the 11th terrorist attack inside Turkey this year and the second in Istanbul. In December 2015, an explosion on the tarmac at Sabiha Gokcen airport in Istanbul killed a cleaner.
Turkey is battling both the Islamic State (Isis) and the PKK, or Kurdistan Worker's Party, has been in an armed struggle with the Turkish government for decades. The PKK are considered a terror group by Turkey, the US and the EU.
In March 2016, at least 37 were killed when a car bomb was detonated in the Turkish capital, Ankara. This assault was claimed by a Kurdish militant group.
Just six days later, a Daesh (Isis) suicide bomber detonated himself on one of Istanbul's main shopping streets, killing four. In January, also this year, at least 10 German tourists died in a suicide bombing in Istanbul's Sultanahmet Square that Turkish authorities linked to IS, say CNN.
The US called the latest attack "heinous", and said US was "steadfast in our support for Turkey". The German Foreign Minister Frank-Walter Steinmeier said: "We grieve for the victims. We stand by Turkey".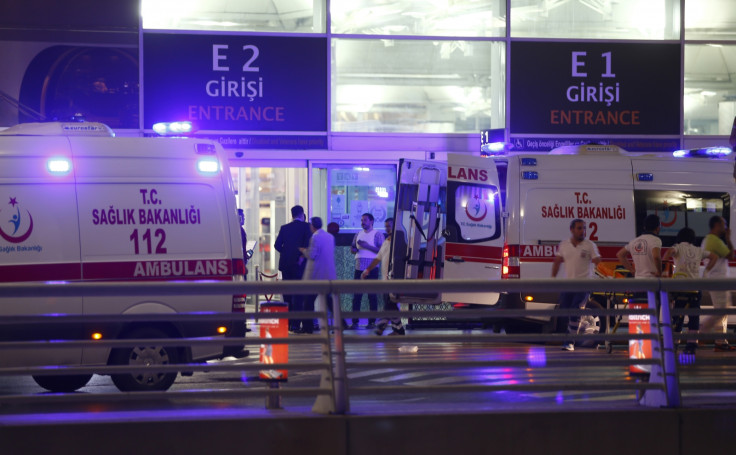 © Copyright IBTimes 2023. All rights reserved.