Three suicide bombers opened fire then blew themselves up at Istanbul's main international airport, killing at least 36 people and wounding nearly 150 in what Turkey's prime minister said appeared to have been an attack by militants from Islamic State (Isis/Daesh). Most of those killed were Turks but foreigners were also among the dead, a Turkish official said.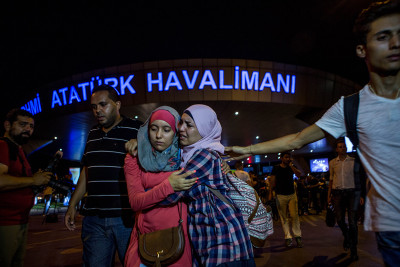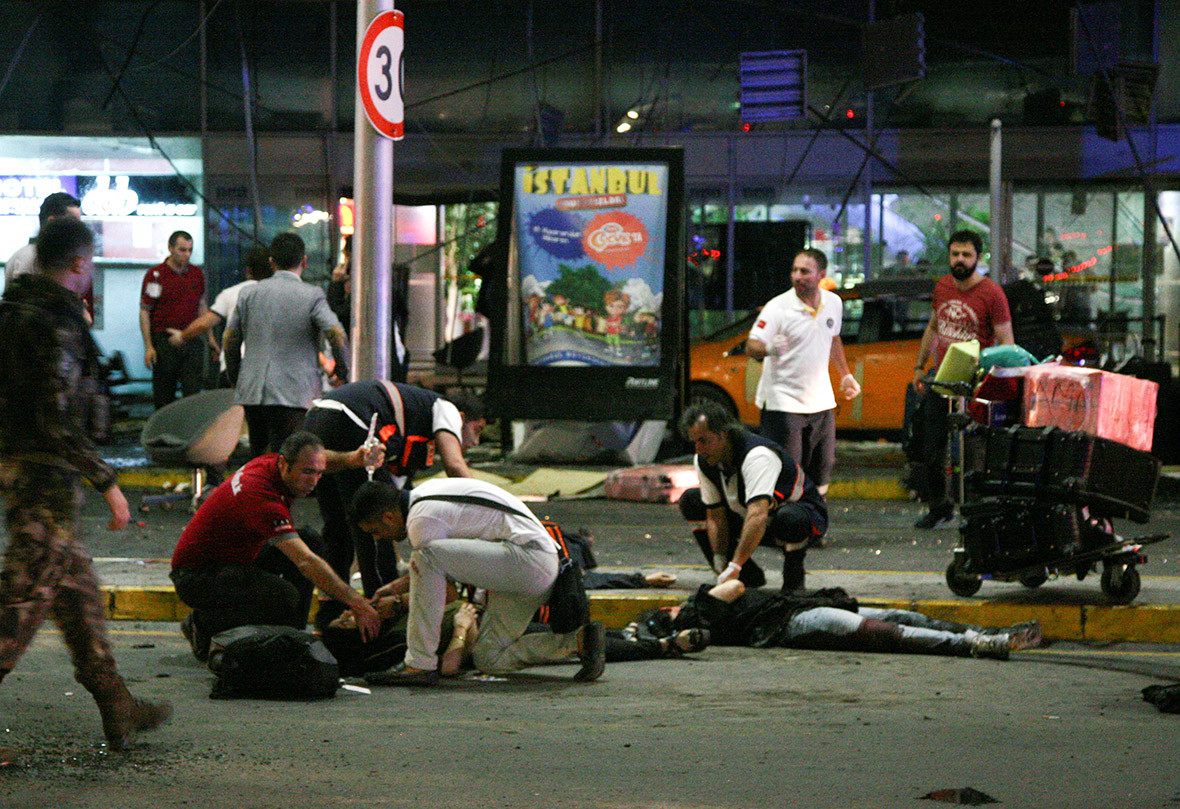 One attacker opened fire in the departures hall with an automatic rifle, sending passengers diving for cover and trying to flee, before all three blew themselves up. Police fired shots to try to stop two of the attackers just before they reached a security checkpoint at the arrivals hall, but they detonated their explosives.
A Turkish official said two of the attackers detonated explosives at the entrance of the international arrivals terminal after police fired at them, while the third blew himself up in the parking lot. The official, who also spoke on condition of anonymity, cited interior ministry information and said that none of the attackers managed to get past security checks at the terminal's entrance.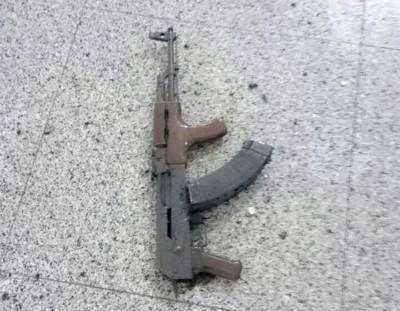 Airport surveillance video posted on social media showed the moment of one blast, a huge ball of fire, and passengers fleeing in terror. Another appeared to show an attacker, felled by a gunshot from a security officer, blowing himself up seconds later.
US counterterrorism officials said the use of suicide bombers against "soft" targets was more typical of IS than the other obvious suspect, Kurdish PKK militants who generally attack official government targets. The attack bore similarities to a suicide bombing by IS militants at Brussels airport in March that killed 16 people. A coordinated attack also targeted a rush-hour metro train, killing a further 16 people in the Belgian capital.
President Tayyip Erdogan said the attack should serve as a turning point in the global fight against militant groups. "The attack, which took place during the holy month of Ramadan, shows that terrorism strikes with no regard for faith and values," he said in a statement.