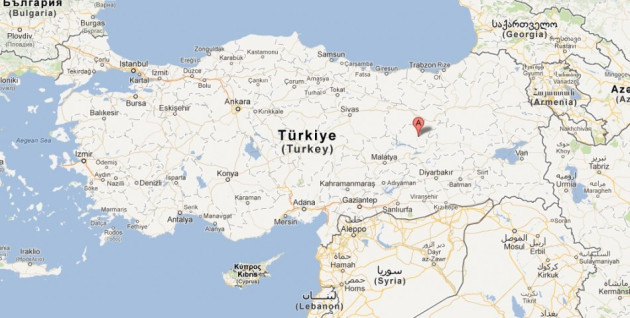 At least five members of the Turkish security forces have been reported killed in a powerful explosion in the city of Tunceli, eastern Turkey.
The blast hit an armoured military vehicle carrying the security forces, local press reported.
The explosion occurred near the town centre as the vehicle was passing through a main street in the city's Atatürk neighbourhood.
An unknown number of casualties were taken to hospital. The explosion set fire to cars parked nearby.
Reports said the blast was so powerful it was heard all around the city.
Tunceli is in an area with a high Kurdish population and the PKK rebel group is active in the region, although there have been no claims of responsibility for the latest blast.
Fighting between the PKK and Turkish forces has escalated in recent months.