Western Countries 'Poised for Military Intervention' in Syria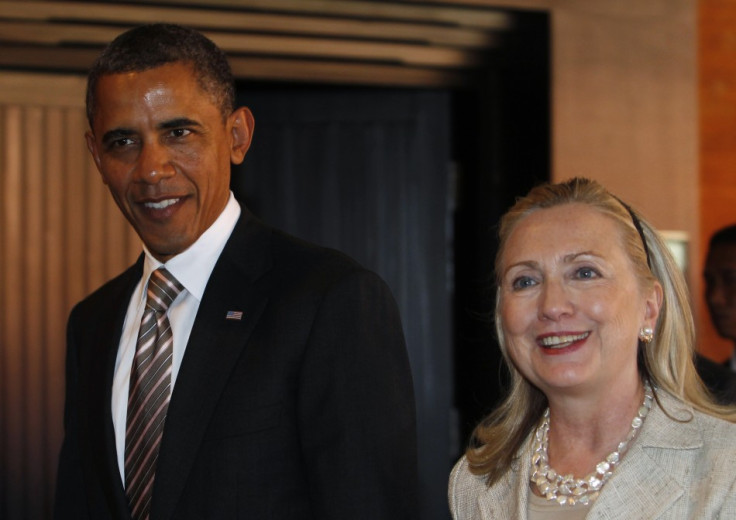 The governments of US, France, Turkey and Italy are secretly preparing for a military intervention in Syria, an Israeli military intelligence website has claimed
Debkafile quotes Washington sources speculating that President Barack Obama is poised for a final decision after the Pentagon has submited operational plans for protecting the Syrian population from Assad's forces.
The sources claim that US's western allies are waiting for a White House move before going forward.
Unlike Libya, where foreign intervention was mandated by UN Security Council, Syria will allegedly see a limited military action. In January, Russia vetoed an Obama-supported UN resolution condemning the violence, causing anger and disappointment in the international community and inside Syria.
The Obama administration, then, began working behind the scene to help organise a "friends of Syria meeting" as part of a desperate attempt to work outside the UN to solve the crisis in Syria.
US Secretary of State Hillary Clinton reportedly admitted that "faced with a neutered Security Council, we have to redouble our efforts outside the United Nations". The Times newspaper quoted one source claiming US officials were looking at plans to give military aid to the opposition.
US Senator John McCain, who also backed an armed opposition in Libya against embattled dictator Muammar Gaddafi, is a strong supporter of the military solution.
"We should start considering options, arming the opposition," McCain says.
According to Debkafile, preparations for the military intervention in Syria are taking place at the Foreign Office in London. "Governments around the world have the responsibility to act...and to redouble our efforts to stop the Assad regime's despicable campaign of terror," UK's foreign secretary William Hague said.
The Israeli website also reports that President Obama is waiting for Clinton's report about the Tunis conference of "Friends of Syria", which is due on February 24. "He wants to know in particular if Saudi Arabia, Egypt, Qatar and the UAR will support US-led Western intervention in Syria, both politically and financially," reads the article.
© Copyright IBTimes 2023. All rights reserved.