Turkish Police Killed as PKK Kurdish Rebel Tension Escalates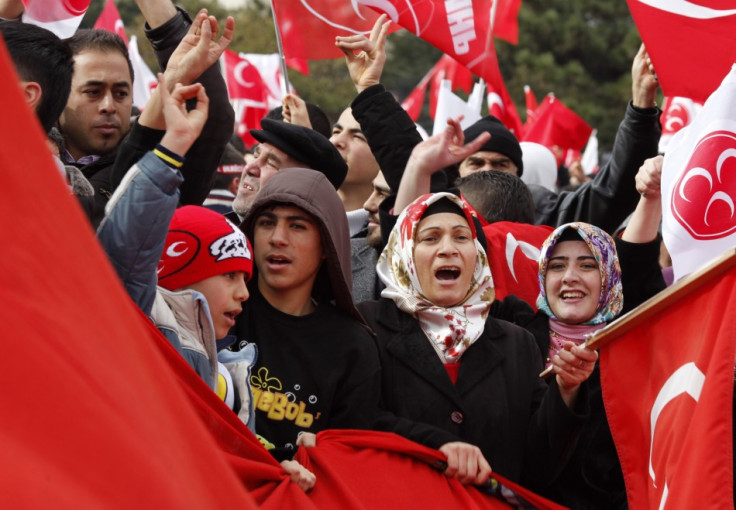 Five Turkish police officers were killed in clashes with the Kurdistan Workers' Party (PKK) as tension escalates between the separatist organisation and Ankara.
Security forces were carrying out an attack against the group in southeastern Turkey in the lead-up to the spring festival of Nowruz, which is largely celebrated by Kurds in the country. A suspected group of PKK militants in Sirnak province struck back, killing five policemen and wounding another five.
The government sent military forces to the area as the fighting continued.
Prime Minister Recep Tayyip Erdoğan, Parliament Speaker Cemil Çiçek and President Abdullah Gül sent a letter of condolence to interior minister İdris Naim Şahin, strongly condemning the attacks.
Erdoğan said that Turkey is determined to continue its fight against the PKK.
The group, which is listed as terrorist organisation by Turkey, the United States and the European Union, has been fighting for autonomy in the southeast of the country since 1984 in a conflict that has claimed more than 40,000 lives.
In a controversial move, Erdoğan also called on Turkish citizens of Kurdish origin to boycott the Peace and Democracy Party (BDP), which is considered the Kurdish political wing in the country.
"I want to address my Kurdish-origin brothers: My brothers, the BDP is a party that cannot stand on its own feet and pursue its own political agenda," Erdoğan told members of his ruling moderate Islamist Justice and Development Party (AKP).
The prime minister rejected criticism over the authorities' ban of celebrations ahead of the Nowruz festival, on the grounds of intelligence "that required us to act more cautiously".
He also hit back at journalists who criticised the ban, saying they were close to the PKK.
"Once again, the BDP did what it does the best - provoking the masses into what was virtually a rehearsal for turning our cities into a battlefield. The terrorist organization [PKK] also did what it does the best - poisoning the spring festival with its calls to turn Nowruz into an uprising," he said.
Nowruz celebrates the traditional Iranian New Year in Kurdish society. A local legend tells the story of the Kurds' liberation from a tyrant and the festival is often seen as away of showing support for the Kurdish cause. During Nowruz celebrations in 1992, more than 50 Kurdish participants were killed by Turkish security forces.
In addition to being Turkey's largest minority group, Kurds are the dominant ethnic group in the southeastern part of the country and account for almost 20 percent of the country's entire population.
© Copyright IBTimes 2023. All rights reserved.