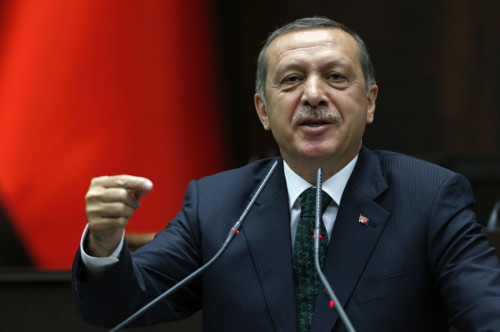 Turkey has hiked consumption taxes on a number of products including cigarettes, alcohol, cars and mobile phones as its economy struggles with inflation and currency depreciation.
The news was announced in the Official Gazette, the country's state publication but it said nothing about how much money the tax hikes would generate or why they were introduced now.
The consumption tax on passenger cars was raised from between 5% to 15%, dependent on the size of the engine, bringing it to a range of 45% to 145%.
The tax was on alcoholic drinks was raised by 10%. The minimum tax on a packet of cigarettes was increased to 3.75 lira ($1.73, £1.04, €1.26) from 3.22 lira, while the tax on mobile phones was raised to 120 lira from 100 lira, according to the Official Gazette.
Turkey's banking watchdog has suggested measures to curb spending, such as avoiding reliance on credit cards, and encouraging citizens to save rather than spend money.
These proposed measures are meant to reduce the country's dependency on foreign capital; its vulnerability to sudden moves of capital out of the country by foreign investors.
In addition, Turkey's economy could be experiencing rising inflation and currency depreciation.
Political instability rocked the country in 2013 as Prime Minister Recep Tayyip Erdoğan clashed with opponents who accused him of being autocratic and unable to accept criticism.
Some analysts have become worried about the country's economy in light of this political instability, and that an emerging economy could be entering severe trouble.
The central bank is attempting to curb inflation, which is expected to hit 7% by the end of the year. The Turkish lira lost 17% of its value against the dollar during 2013 and may also need some financial engineering.
Turkey has been tipped to be one of the more vulnerable emerging market countries, in relation to the Federal Reserve's tapering of its asset purchase programme.