Egypt: Israel Behind Military Coup, Claims Turkey's PM Recep Tayyip Erdogan
Erdogan cites French Jewish intellectual Bernard-Henri Lévy that 'democracy is not the ballot box'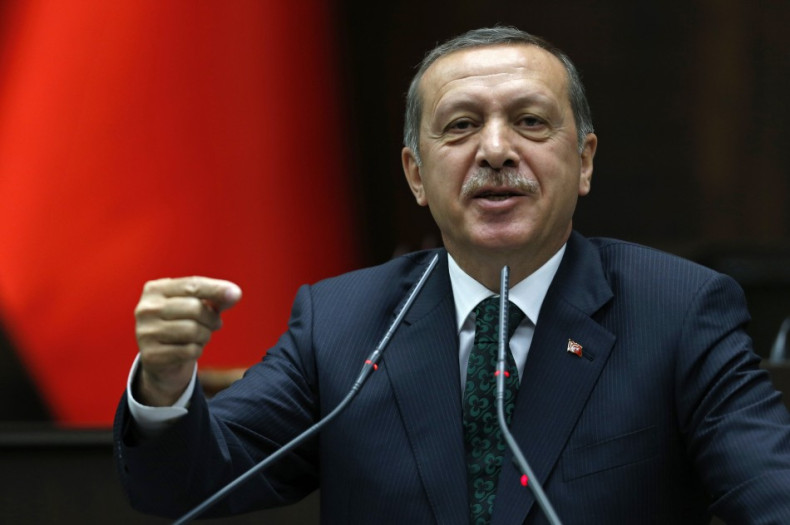 Turkish prime minister Recep Tayyip Erdogan has claimed that Israel is behind the 3 July military coup in Egypt that ousted democratically elected president Mohammed Morsi.
"Israel is behind the coup in Egypt - we have evidence," Erdoğan told members of his Islamist Justice and Development Party (AKP).
Erdogan cited as proof the comments of a Jewish French intellectual who in 2011 predicted that the Muslim Brotherhood would not be in power even if elected because "democracy is not the ballot box".
He was referring to Bernard-Henri Lévy.
"Again for Egypt, the West says democracy is not just the polls. But we say polls are the way to democracy, election is the will of people itself," he said, according to Anadolu news agency.
"Those who want to see a dictator must look at Egypt. The West should receive the description of democracy, they need to learn it.
"The Egyptian people know that they are right and do not give up the legal ground."
Turkey has been one of the fiercest critics of the "unacceptable coup" that removed Morsi. Erdogan used the four-finger Rabaa salute during a speech to show solidarity with protesters outside Cairo's Rabaa mosque who were crushed and killed in a vicious police and military crackdown.
Rabaa means "four" in Arabic and the four-finger salute has become a symbol of the pro-Morsi protest.