Turkey: Erdogan's Deputy Blames 'Jewish Diaspora Conspiracy' for Gezi Park Protests
Jews are 'jealous of Turkey's growth', says deputy prime minister Besir Atalay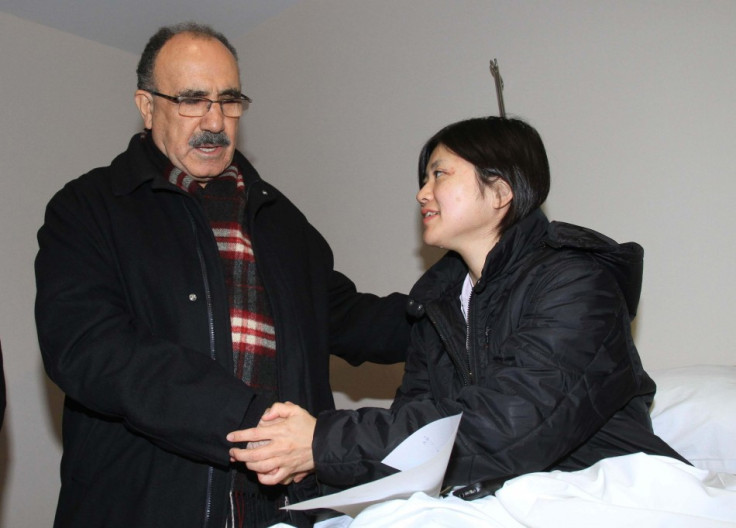 Turkey's deputy prime minister Besir Atalay has blamed the Jewish diaspora for the anti-government protests in Gezi Park which have rocked the country.
Atalay also accused international media of playing a role in the "conspiracy" and fuelling unrest in the country.
"There are some circles that are jealous of Turkey's growth," he said in the Central Anatolian province of Kirikkale, according to Today's Zaman. "They are all uniting, and on one side is the Jewish diaspora. You saw the foreign media's attitude during the Gezi Park incidents; they bought it and started broadcasting immediately, without doing a [proper] evaluation of the [situation.]"
The unrest started as small, peaceful demonstrations to save Gezi Park, one of the few open spaces in Istanbul's Taksim Square, from redevelopment. However it later mushroomed into anti-government protests against the perceived authoritarianism of premier Recep Tayyip Erdogan.
Nearly two million people have taken part in the protests in 79 of Turkey's 81 cities. The police's decision to respond by flooding Taksim Square with tear gas and water cannons, and removing the tent city at Gezi Park, drew international condemnation.
Erdogan repeatedly blamed an "interest rate lobby" and international media for triggering the protests.
© Copyright IBTimes 2023. All rights reserved.