Turkey Expels All Syrian Diplomats in Houla Massacre Protest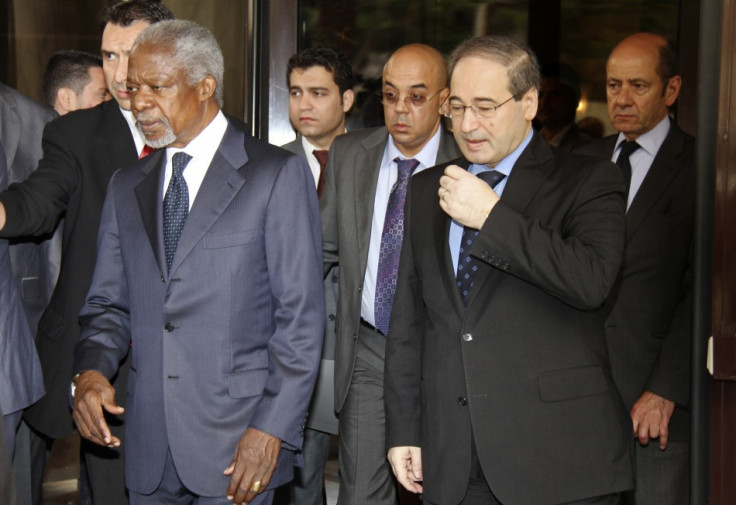 Turkey has joined the growing list of Western countries expelling Syrian diplomats by ordering all Syrian envoys in the capital Ankara to leave the country within 72 hours.
A former ally of President Bashar al-Assad's regime, Turkey and its ruling Justice and Development Party (AKP) of Recep Tayyip Erdogan has become a harsh critic of the Syrian government and its bloody crackdown on civilians. Turkey's expulsion is the most significant so far, according to experts.
"It is impossible for us to remain silent and unresponsive in the face of this act, which can be regarded as a crime against humanity. This grave crime against humanity by those who were involved in a mass massacre cannot go unpunished. It is the responsibility of the international community to give a necessary and unified response to this nefarious massacre," Turkey's foreign ministry said in a statement.
Syria faces international criticism and pressure for its role in the Houla massacre, in which 108 people, including 49 children and 34 women, were murdered.
Several countries, including Germany, Italy, Spain, Australia, Britain and the United States, have also expelled Syrian diplomats since the massacre.
But experts argue that the expulsions will send out the wrong message to the Assad regime.
Syria's state-run media has dismissed the move as "unprecedented hysteria". The government's al-Thawra newspaper, for instance, stigmatised the decision, calling it an "escalation that aims to besiege Annan's plan and inflame a civil war".
The UN's human rights council is due to hold a special session on Syria to discuss the Houla massacre.
The session, which will be the fourth since Syria has been hauled before the UN rights body, has been pushed by the US, Qatar, Turkey and the European Union.
During a recent UN security council meeting, Russia and China reaffirmed their opposition to military intervention in Syria.
"Russia is categorically opposed to military intervention in Syria and believes it would be premature for the UN security council to consider new measures at present," Russia's deputy foreign minister Gennady Gatilov said.
"China opposes military intervention and does not support forced regime change. The fundamental route to resolving [the crisis] is still for all sides to fully support Annan's mediation efforts," China's foreign military spokesman Liu Weimin said.
.
© Copyright IBTimes 2023. All rights reserved.