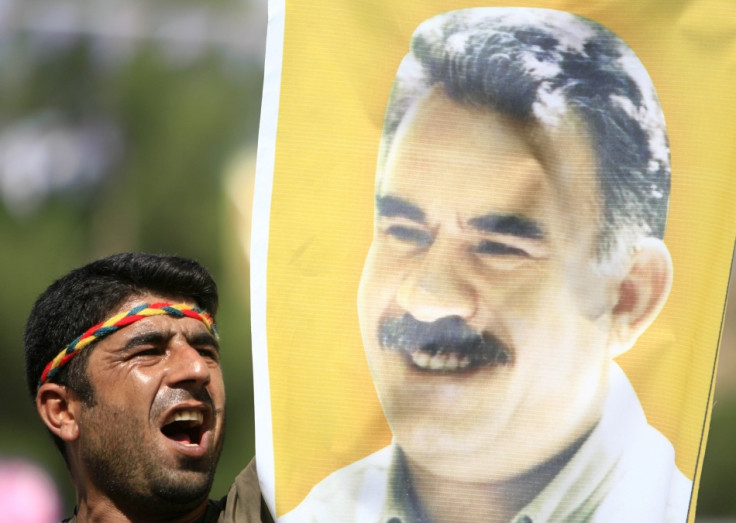 Turkish warplanes have bombed Iraq's northern Kurdish region, wounding two civilians, Kurdish officials told AFP.
The mayor of the Qalat Dizah area in the province of Sulaimaniyah was quoted by the news agency as saying that the bombing caused heavy damage to farms and livestock in the semi-autonomous region.
An official from the Kurdistan region's interior ministry said there were also strikes in Arbil province. Roz Wellat, a spokesman for the Kurdistan Workers' Party, or PKK, said there were no causalities among the rebels.
It was the second time Turkey has reportedly carried out strikes in Kurdistan this month, as part of its long-running conflict with the separatist PKK, which has bases in the region and is considered a terrorist organisation by Turkey, the European Union and the United States.
The latest developments came as the Turkish police arrested dozens of lawyers on charges of having links with the KCK (Kurdistan Communities Union), which is suspected of being the urban wing of the PKK.
The lawyers, 51 in total, were detained during operation carried out simultaneously in 16 provinces, including Istanbul, Diyarbakir, Batman, Van and Denizli. A news agency reported that buildings belonging to the pro-Kurdish Peace and Democracy Party (BDP) had been raided. Among those arrested were lawyers accused of providing communication between jailed PKK leader Abdullah Ocalan and the PKK.
According to governments figures, some 700 people have been arrested since 2009 over their having alleged links to the KCK, though the BDP puts the figure at more than 3,500.
The KCK is composed of both a lateral and a pyramid organisational structure that is active not only in Turkey but also in Syria, Iran and Iraq, the police said. By forming an alternative to the official organs of justice, management and politics in these countries, it provides an umbrella under which their supporters can gather.
As the national daily Today's Zaman reports, Ocalan and his lawyers manage to communicate via a specially coded language which includes no words that refer to either violence or terrorism.
Five BDP parliamentarians and two prominent intellectuals - publisher Ragip Zarakolu and academic Busra Ersanli - are in custody on the same charges.
The Turkish military launched an operation in Kurdistan last month after a PKK attack killed 24 soldiers in the town of Cukurca, near the Iraqi border, the army's biggest loss since 1993.