Twitter Alerts is now available in the UK and Ireland, giving important tweets published by the emergency services more exposure in users' timelines.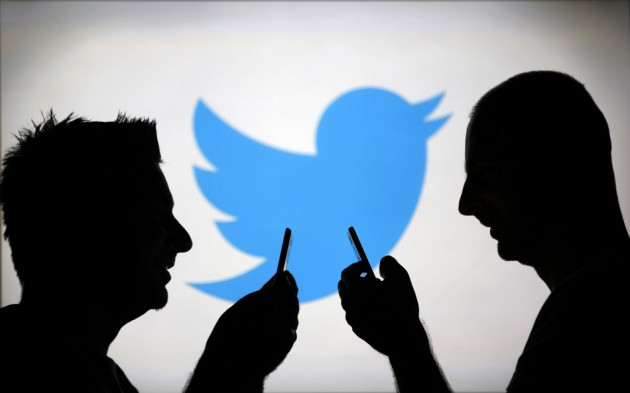 First launched in the US in September, Alerts is now used by 57 accounts in the UK and Ireland, including the UK's 47 police forces, the London Fire Brigade and the Foreign Office. A list of all accounts using Alerts can be found here.
All participating accounts can now add an orange bell icon to important tweets, such as those breaking news of major police incidents or fires which the public should be made aware of.
Users can sign up to receive alerts from the participating accounts; these will be sent as a text message, or notification through Twitter's iOS and Android apps.
Life-saving
Commander David Martin, who runs the Metropolitan Police's emergency planning, said: "Getting fast and accurate information to the public in a major incident or terrorist attack really could make a life-saving difference.
"Using social networking sites, including Twitter, gives us additional ways to talk directly to the public. Twitter Alerts means that our messages will stand out when it matters most."
Accounts using the Alerts service can choose which tweets are given the orange bell, preventing users receiving notifications for less important messages.
Twitter is used to spread news and announcements on a daily basis, but filtering genuinely important tweets from the background noise made by the site's hundreds of millions of users can be difficult - especially when a major story is breaking. Through Alerts, users will now have a clearer understanding of the importance of what is being said.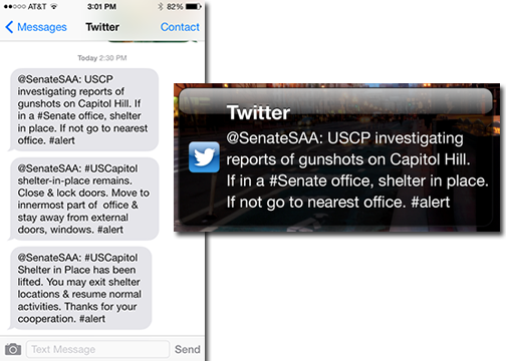 The service was used in October to report the sound of gunshots on Capitol Hill, Washington. Tweets highlighted and pushed to subscribing users told them to seek shelter in their nearest Senate office.
"Digital communications is enhancing the way we share warning information during an incident," said John Curtin, head of incident management at the Environment Agency. "During an incident such as flooding, we see significant spikes in related conversation."
While text message updates can be received by all users, push notifications require the use of Twitter for iPhone version 5.10 or higher, and Twitter for Android version 4.1.6 or higher.