Twitter has acquired the micro-blogging site Posterous for an unknown amount.
The micro-blogging site, which was found in 2008 and funded by Y Combinator, an American seed-stage startup funding firm, allows users to quickly and simply publish online.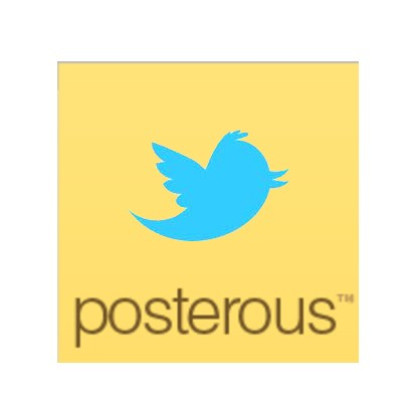 The deal was announced on the Posterous company blog, stating: "The opportunities in front of Twitter are exciting, and we couldn't be happier about bringing our team's expertise to a product that reaches hundreds of millions of users around the globe. Plus, the people at Twitter are genuinely nice folks who share our vision for making sharing simpler."
On Twitter's company blog, it echoed these sentiments: "We're always looking for talented people who have the passion and personality to join Twitter," reads a blog post about the deal. "Acquisitions have given us people and technology that have enabled us to more quickly build a better Twitter for you."
Posterous Spaces will remain in place for the foreseeable future with the company saying it will give users ample notice of any changes that are to be made. "For users who would like to back up their content or move to another service, we'll share clear instructions for doing so in the coming weeks."
The team of engineers and developers at Posterous will be migrated to work on new products at Twitter and help the company integrate more multimedia elements into the micro-blogging service.