Jennifer Aniston's split from husband of two years, Justin Theroux, has shocked the world, but fans are already hoping for a potential reunion with her ex-husband Brad Pitt.
Aniston and Theroux began a relationship in 2012 and were engaged for three years before marrying in 2015. They released an official statement about their separation on 15 February.
The full statement read: "In an effort to reduce any further speculation, we have decided to announce our separation. This decision was mutual and lovingly made at the end of last year.
"We are two best friends who have decided to part ways as a couple, but look forward to continuing our cherished friendship.
"Normally we would do this privately, but given that the gossip industry cannot resist an opportunity to speculate and invent, we wanted to convey the truth directly.
"Whatever else is printed about us that is not directly from us, is someone else's fictional narrative. Above all, we are determined to maintain the deep respect and love that we have for one another."
Confused and saddened fans have taken to social media to speculate on the reasons behind the shock breakup.
Others joked about the news and the majority speculated over a future rekindled romance between Aniston, 49, and her old flame Pitt, 54, now that they are both single.
One person wrote: "Jennifer Aniston is one divorce away from being Ross," in reference to her thrice-divorced onscreen love interest in Friends.
While someone else said: "Y'all really think Jennifer Aniston about to go sniffing around Brad Pitt when he got 10 kids and an alcohol addiction? Meanwhile she has a yoga body and a Smart Water deal w/ 0 kids in sight. She good."
Another fan said: "What kind of Noel Coward play are Jennifer Aniston and Brad Pitt acting out."
One bemused fan tweeted: "The one where Jennifer Aniston and Justin Theroux's divorce truly left me SHOOK."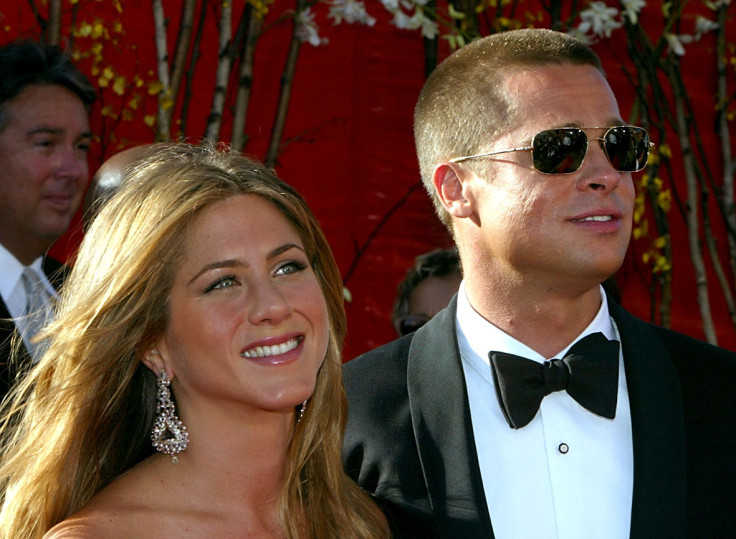 Rumours have been steadily spreading about a possible breakup since Aniston celebrated her 49<sup>th birthday just days ago, with Theroux being noticeably absent from the photos shared to social media.
Aniston was joined by girlfriends Courteney Cox, Andrea Bendewald, Leigh Kilton-Smith and Kristin Hahn on Sunday, while she was spotted sharing friendly hugs and kisses with Pharrell Williams outside of Ellen DeGeneres' star-studded 60<sup>th birthday party in LA.