As the world anxiously awaits James Comey's blockbuster testimony to the Senate Intelligence Committee on Thursday (8 June), the former FBI director released his prepared opening statement.
In the seven-page document ahead of the scheduled hearing on Capitol Hill, Comey painstakingly details his interactions and in-person meetings with US President Donald Trump, including direct quotes from Trump, from January until his firing in May.
The prepared statement also seemed to confirm reports that Trump asked Comey to "let go" of the investigation into former national security adviser Michael Flynn. Comey was heading the probe into links between Russia and Trump's campaign.
Comey wrote that Trump said: "'I hope you can see your way clear to letting this go, to letting Flynn go. He is a good guy. I hope you can let this go."
"I replied only that 'he is a good guy,'" Comey wrote, describing his meeting with Trump in the Oval Office on 14 February. "I did not say I would 'let this go.'"
Meanwhile, Twitter pounced on the opportunity to pick Comey's statement apart for the best quotes and respond with a host of hilarious memes and comments ahead of the hearing.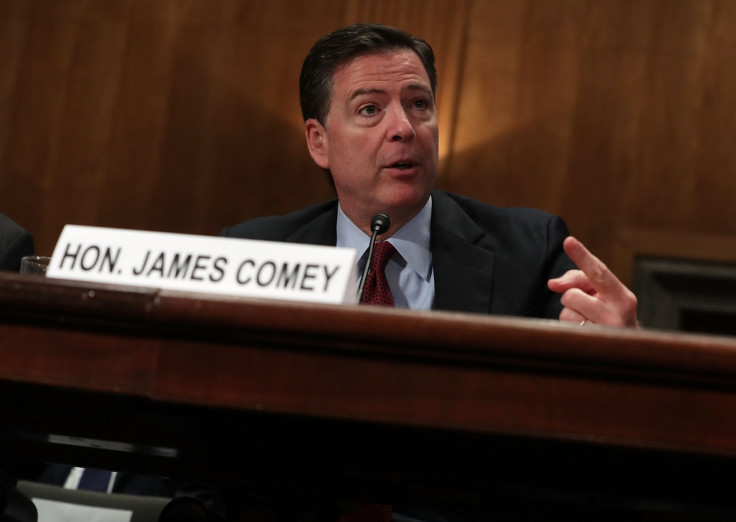 In one conversation with Trump, Comey said the president told him: "I have been very loyal to you, very loyal; we had that thing you know.' I did not reply or ask him what he meant by 'that thing.'"
"What if covfefe is 'that thing'???" one Twitter user wrote. Others immediately tweeted the lyrics Lauryn Hill's 1998 debut solo song "Doo Wop (That Thing)."
Some even took the liberty of editing his written remarks with their own sarcastic take on Comey's interactions with Trump.
Others joked about how Trump would react to Comey's testimony during the hearing.
"I've got popcorn," English novelist Michael Marshall Smith wrote. "But I'm not putting it in the microwave until Comey says something that makes Trump tweet in capital letters."
One Twitter user wrote: "Trump is going to tweet during Comey's testimony like a basketball wife during the NBA finals."
While many bars across the US are opening their doors as early as 9am EST to host viewing parties complete with food and drinks, some bars in Washington DC are offering to buy patrons a round of drinks every time Trump tweets about Comey during his testimony.
"Should be quite the boozy day in DC," one person tweeted.