Twitter launches Periscope to challenge Meerkat for live-streaming video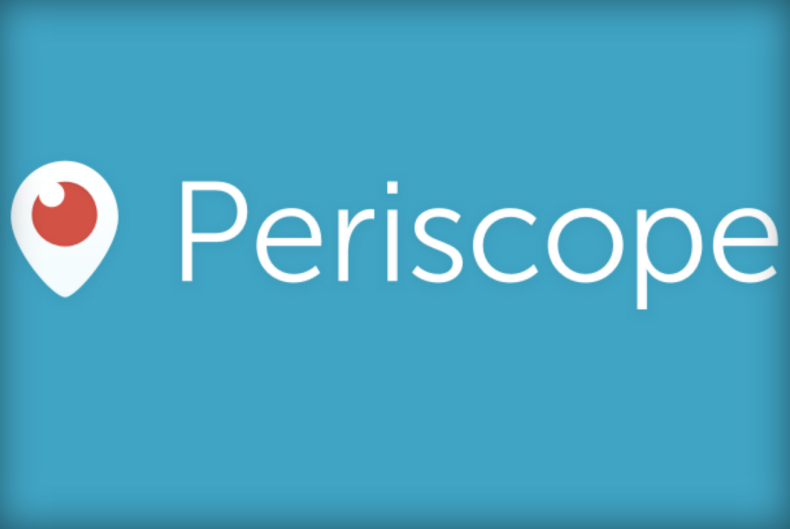 Twitter is looking to challenge the popularity of live video streaming app Meerkat with its own service called Periscope which will look to differentiate itself by offering replays of the live videos.
Periscope is an app which was acquired by Twitter in January for a reported $100m (£67.2m) and launches today for iPhone with an Android version in the works. The app works in much the same way as Meerkat in that it allows users to stream live video and automatically notify all their Twitter followers when a stream kicks off.
However, unlike Meerkat, Periscope will allow those who may have missed the live broadcast to replay the stream at a later date with the videos viewable on your iPhone or on the web. While it may seem like a minor feature, the ability to replay streams will likely be the main selling point of Periscope.
Add to this the fact that this is a Twitter-owned app and Periscope is likely to quickly overtake Meerkat and become the de facto live video streaming service for Twitter users.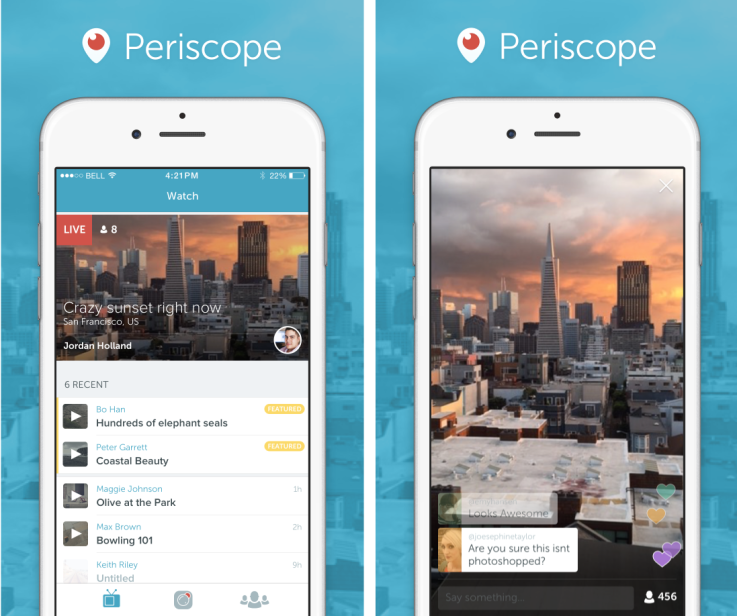 Periscope is only available on iPhone at the moment, but an Android version is in the works
Periscope
After signing into the app with your Twitter account, you immediately see a list of streams that are live right now, below which sits a list of recent streams which you can browse. The app has been in development for more than a year and is a much more refined experience than Meerkat which was built in just eight weeks by its creator Ben Rubin.
Saved by default
While live streams are saved by default, there is an option to turn this feature off with a single tap.
Periscope also has a user feedback feature which sees those watching a stream having the ability to send hearts by simply tapping the screen with all watching seeing the hearts appearing in the bottom corner of the screen.
Meerkat came from no where in the last two moths to become the most talked about app at the influential SXSW festival in Austin, Texas recently with celebrity users like Tony Hawk, Jared Leto and Aston Kutcher helping drive adoption.
Periscope has already got retired astronaut and Twitter user Chis Hadfield on board as an early user of Periscope.
For now Periscope remains a separate experience from Twitter, with live streams opening in a new app rather than within the Twitter app. That is likely to change in time, but for now co-founder Kayvon Beykpour says Periscope should be a separate experience:
"We don't think we need to start there. We think this deserves to be a separate experience indefinitely. We always thought that what we were building, if successful, could be a real-time visual pulse of what's happening around the world," Beykpour told The Verge.
Meerkat has over 100,000 active users and while the growth is impressive, the launch of Periscope could quickly see the start-up resigned to the scrap heap after having its 15 minutes of fame.