What is Meerkat? The live-streaming app taking SXSW by storm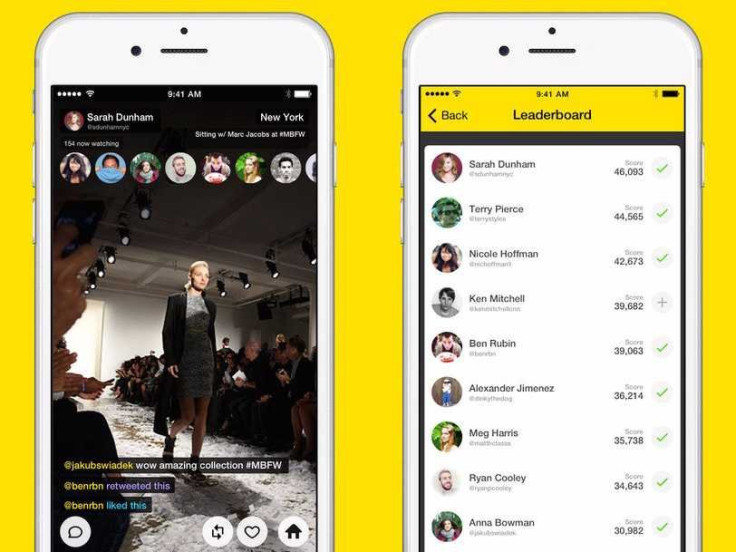 If you have used Twitter in recent weeks, you may have noticed a lot of people using a new service called Meerkat.
The app, which is the brainchild of former architecture student Ben Rubin, is a hot topic of conversation at the influential South by Southwest (SXSW) festival in Austin, Texas and like FourSquare before it, Meerkat will be hoping the high profile attention will propel it into the mainstream alongside apps like Twitter, WhatsApp and Snapchat.
So just what is Meerkat, how does it work, and why is Twitter seemingly trying to block its rapid growth?
What is Meerkat?
Meerkat is an app for iPhone and iPad which allows you to broadcast live video streams from your phone or tablet to your followers. It is closely linked to your Twitter account and as the company says: "Everything that happens on Meerkat happens on Twitter."
Once you start a stream, a tweet is automatically sent out to your followers with a link to the stream and a [LIVE NOW] alert.
The key thing is that Meerkat is meant to allow for instant connection with your followers - who can comment on your stream - as the streams are only available to view live and cannot be re-watched later, giving Meerkat something of the ephemeral nature of Snapchat.
As well as being viewable through the Meerkat app, you can also watch live video streams through a web browser.
Who built it and how much is it worth?
Meerkat was built by CEO Ben Rubin, a 27-year-old former architecture student from Israel who claims he created the app single-handed in just eight weeks. Rubin's company known as Air (previously called Yevvo) was working on a live broadcasting service focusing on mobile but the 27-year-old has shifted focus onto Meerkat following it huge success.
Air has to date raised $4.2m (£2.8m) and while some have said it is looking for another round of funding following the success of Meerkat, Rubin told Business Insider that it had enough venture capital funding for now, adding: "I think the team owes it to the community to keep innovating for a little bit more time."
Meerkat does not generate any revenue but that is clearly not a limiting factor when it comes to huge valuations, as Snapchat has shown in recent years.
It's a bit too early however to be guessing how much Meerkat may be worth.
Why is Meerkat so popular?
This is the million dollar question and one asked on a regular basis every time a new app becomes flavour of the month.
As with most apps these days, the key to Meerkat's success is its ease of use and that sense of instant gratification.
The app has been available for less than three weeks, but at the launch of Apple's Watch last week it became a platform used by journalists and analysts to deliver instant reaction to the company's first wearable.
This week at the hugely influential South by Southwest (SXSW) festival, everyone is taking about Meerkat and the company's co-founder and CEO Ben Rubin was interviewed on stage. The app has been given the informal title of "App of the Year" at the festival.
Who uses Meerkat?
Everyone it seems. From celebrity users like Tony Hawk, Jared Leto and Aston Kutcher to real estate agents giving virtual tours of apartments and church worship services being live streamed, Meerkat is being used by a wide range of people.
Rubin says his favourite use of the app to date was by the BBC who were reporting live from protests in Ferguson
"It was like four reporters and they said we're going down to the Ferguson protests, and we're going to do an impromptu Meerkat from multiple angles," Rubin told Business Insider. "I saw it only after the fact but this is what we came here to do, to make an impact."
How many people use Meerkat?
This is a rather difficult one to answer as Apple doesn't reveal how many times apps have been downloaded from the App Store.
However at SXSW this weekend Rubin revealed that the app had easily passed the 100,000 user mark with growth increasing since Twitter announced on Friday that it was shutting off access to its social graph.
He also revealed that 20% of Meerkaters watched two hours of video every day on the service, while 8% watch three hours or more every single day - which is a significant amount of engagement.
Where's the love for Android users?
The company says it is working hard on an app for the world's most popular smartphone operating system and has indicated that a fully-featured version would launch in the next couple of months.
Adding an Android app will significantly increase the number of people with access to Meerkat.
Why has Twitter shut off access to its social graph?
On Friday, Twitter rang Rubin and told him that within two hours Meerkat's access to its social graph was going to be revoked.
Twitter's social graph allowed Meerkat to instantly plug in to its users's followers and push notifications to them without the need to build an entirely new network on Meerkat - something which significantly helped the app's rapid growth.
Despite Meerkat being built on Twitter's new development platform Fabric, the company said it was limiting Meerkat's access to Twitter's social graph as it was "consistent with our internal policy".
Revealing the company's decision (ironically) on Twitter, Rubin said it showed "how significant meerkat has become" and that it "is a small bump for meerkat - a product built in only eight weeks by one person".
Rubin said he was expecting Twitter to make this move, but expected to be given a couple of weeks notice at least. While Twitter says this is something that it has done consistently in the past (and to be fair it is) many believe that the move comes as Twitter look to build its own live video streaming service.
On Friday, the company announced that it had acquired Periscope, another live-streaming video app that has remained in private beta.
How big could Meerkat get?
This is an impossible question to ask. Previously the "hot new apps" at SXSW have included FourSquare which went on to become a big success, but equally the festival poured praise on location-based app Highlight which has all but disappeared.
With Twitter looking to create its own live video streaming service with its acquisition of Periscope, it could limit Meerkat's ability for growth but as we have seen in the past, users will tend to use the service they like and are used to.
Meerkat has got the jump on Twitter and if it can continue to grow at the rate it has in the first three weeks then it could become the de facto standard for sharing live video on Twitter - meaning it could become very big indeed.
© Copyright IBTimes 2023. All rights reserved.