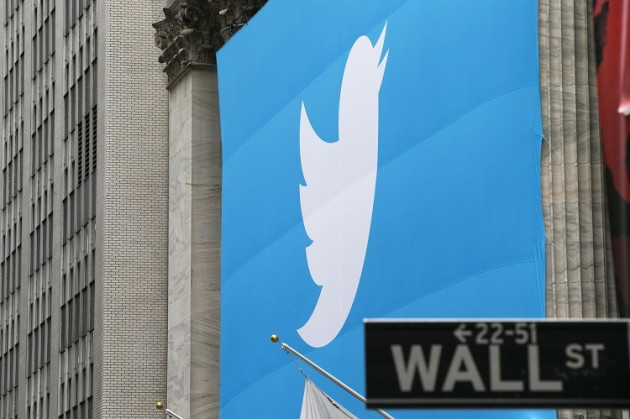 Goldman Sachs cashed in $59m for handling one of the year's most anticipated initial public offerings as Twitter shares on the New York Stock Exchange closed over 73% higher than its flotation price.
The Twitter stock price nearly doubled its $26 IPO price to $50.09, as investors flooded the market, before a small sell-off began. At one point it reached over 80%.
After a short sell-off, Twitter shares settled down to $44.90 at the close of trading at NYSE.
While Goldman Sachs cashed in multi-millions in handling fees, the trading session on the Twitter stock has made many shareholders billionaires.
Trading as TWTR on NYSE the micro-blogging service is now valued at $31bn.
The average pop for IPO stock on the NYSE in 2013 is just 17%, showing just how much interest there is in Twitter.
Twitter's IPO is just the seventh largest flotation on the NYSE of 2013 and it is the largest internet IPO since Facebook went public in May of 2011 - although the $16bn raised by Facebook dwarves Twitter's $1.82bn.
While Twitter has yet to turn a profit, it is growing rapidly and now has over 230 million users. In the first nine months of 2013 its revenues increased by 106% to $422.2m compared to the year before. However its net loss also grew 89% to $133.9m.
US listed Technology or Internet IPOs have raised $7.8bn (41 deals) in 2013 year-to-date (YTD), including Twitter. Companies in this bracket generated $20.5bn through 35 deals the previous year, although Facebook accounted for $16.0bn of the 2012 YTD total.
The peak full year was 1999, when 373 IPOs raised $39.9bn.
Related Articles:
Twitter IPO Factbox: Shares to Tank or Soar?
Star Trek's Sir Patrick Stewart at Twitter IPO to 'Make It So' [VIDEO]