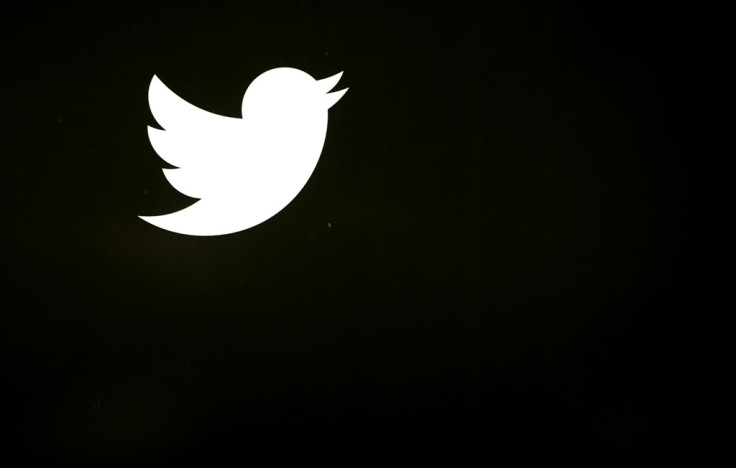 Shares in micro-blogging website Twitter surged as much as 8% on 14 July, after a fake report said the company had received a $31bn (£20bn, €28bn) buyout offer.
Twitter shares traded as high as $38.82 on the day, before closing up 2.63% at $36.72. In after hours, the shares rose again slightly.
Earlier, a story titled "Twitter Attracts Suitors" (which is offline now) appeared on a forged website found at bloomberg.market. The post had the same design as the Bloomberg site and presented the story in a somewhat convincing manner; many investors appeared to have believed it.
The story particularly mentioned the recent fall in Twitter shares, the resignation of CEO Dick Costolo and the speculation about a buyout deal given ill condition of the company in order to make the story convincing.
"Twitter is working closely with bankers after receiving an offer to be bought out for $31bn, people with knowledge of the situation said," the article claimed.
Both Bloomberg and Twitter said the story was fake.
"The story was fake and appeared on a bogus website that was not affiliated with Bloomberg," said Ty Trippet, a Bloomberg spokesman.
The news agency separately reported that the US Securities and Exchange Commission (SEC) was probing possible market manipulation over the fake news article.
The SEC will look into the story's origin and whether the writers who produced it sought to gain financially from the surge in share prices, the news agency said.
Bloomberg noted that the bogus website was registered on 10 July to a post office box in Panama belonging to WhoisGuard Inc.
The development comes as Twitter's share price has been falling from more than $50 to almost $30 following disappointing first quarter results.
Full text of the article is given below
Twitter Attracts Suitors
Twitter is working closely with bankers after receiving an offer to be bought out for $31 billion, people with knowledge of the situation said.
Shares of Twitter have declined 35% since last reporting earnings and the company has recently become the subject of intense speculation as to its future.
Last month, upon announcement that chairman and co-founder Jack Dorsey would be appointed interim CEO while they searched for a new leader, Twitter stock rose 8%. It was a clear signal from Wall Street that it was happy the company decided to part ways with ex-CEO Richard "Dick" Costello. Under his leadership the company struggled to add new members and generate more revenue from it's ad products.
While a deal is expected to to be reached, bankers may rebuff any suitor or work out an eventual sale, the people said asking not to be named as the information is private.
In the past, Google has been named most likely to buy the micro-blogging site, but the people said there was also strong interest from an un-named foreign buyer.
Spokespeople from both Twitter and Google couldn't be reached for comment."