Evan Williams, Twitter co-founder and member of the board, has given strong ints that new metrics, which measure online influence, may supersede the figure showing your follower count.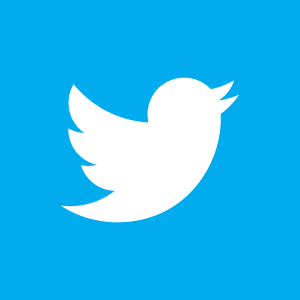 Talking at a BuzzFeed panel in New York, Williams spoke about the direction Twitter could be taking in the future. "The dream metric is how many people saw your tweet. The thing I think would be more interesting than followers is retweets."
Follower count has not been a good indicator of Twitter audience ever since people started gaming their numbers. People can buy Twitter followers and get tens of thousands of virtual followers overnight - rolling out new metrics would render these services far less powerful.
While follower numbers can be a good estimate of a person's popularity on the social network, it remains just a number and does not offer much more information than that. While someone users may have a high number of followers, this gives no insight as to how engaging these followers may be, or even if a community feel has developed.
If these new metrics are rolled out, Twitter would probably not remove follower counts completely, as it would likely anger too many users. But there is a possibility the follower count would no longer be the main metric people look at.
Online influence
Online influence has been of interest for some time as social media has become more and more prevalent. Brands have invaded the social media space and are actively using it in their marketing efforts. But while a follower number does not give you much insight into the impact your tweets have, data that could become available would be.
Sites such as Klout and Kred are already trying to monitor social media influence through the use of algorithms - secretly in the case of Klout. While the result is simply a number that doesn't mean anything outside of the sites themselves, the number of users these sites have, shows how interested people are in these metrics. They feed people's curiosity, and in some cases their ego.
By offering a new metric, Twitter could impact the USP of these sites, by effectively telling you what your online impact is. And by offering concrete, relevant data, Twitter would escape the mockery Klout has been suffering from, with many users complaining about being influential on completely random topics.
All of this week, scattered around London, presentations and panels are taking place on the theme of social media. One recurring theme, notably, seems to be the use of social media to market brands and businesses, through establishing online marketing campaigns for example.
Social world
During a talk about creating digital marketing strategies in today's social world, digital heads from companies like Kraft Foods and Nokia, agreed that establishing a sense of community and engaging with customers and/or users had become prevalent in today's online marketing strategies. A new metric coming from Twitter would be meaningful for brands, as well as individuals.
Were this to happen, it would show the importance social media has in today's society and the value data such as this can have. The value and commercial gain has already been highlighted through the Tweet Shop, for example, which sees tweets being exchanged for physical products.
It could also show the change in attitude people have about their data - as people become more social media savvy, audiences want more insightful data.
This information comes after Twitter's API (application programming interface) regulation changes were announced back in August. By effectively pushing for users to go back to the official site and apps, Twitter would have more control over user generated data, engagement being easily tracked and measured for example.
Just as August's changes were viewed as a commercial strategy from Twitter - paid promoted content is not supported by third-party apps - the ability to offer new metrics, to brands as well as individuals, could also turn out to be a profitable strategy for the site.