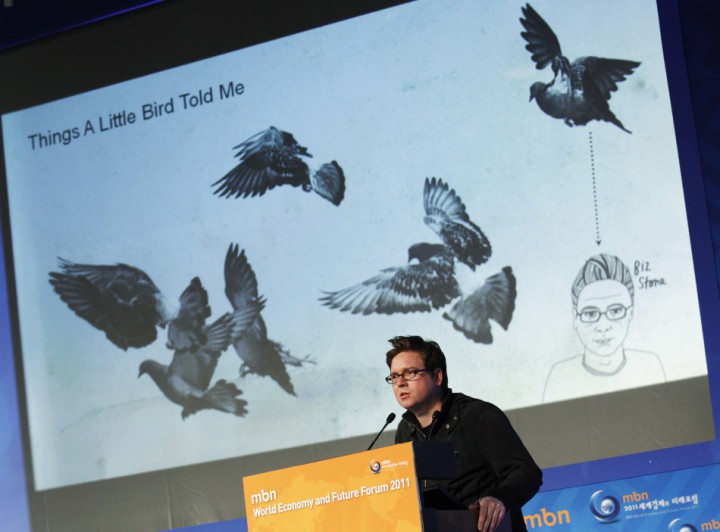 Twitter co-founder Biz Stone has revealed that he and co-founder Evan Williams once turned down an offer of $500 million (£290m) for the social media start-up from Facebook founder Mark Zuckerberg.
The revelation came in an interview with Sky News' Digital View program where Stone said he and Williams travelled to meet Zuckerberg several years ago. While neither wanted to sell Twitter at the time, they decided to test the waters by coming up with a figure "so big", that "no-one would ever say yes to it".
That figure was $500m and while Zuckerberg did think it was a big number, it wasn't big enough to prevent him from drawing up an official offer for Twitter later that day - one which was eventually rejected by Stone and Williams as they were "just getting started" with the business.
As well as not wanting to sell on the grounds they were just starting out, Stone says another reason was that he just didn't click with Zuckerberg:
"I like him, and I respect him, it's just that we didn't click.I'm a jokey guy and he's a very serious guy so every joke I made – it was a tough crowd."
While $500m at the time may have seemed ludicrous to Stone and Williams, Twitter is now valued at just below $23 billion after its floatation on the New York Stock Exchange last November.
However the company has seen its share price drop dramatically from a high of $73 dollars in December to a low of just $30 last month - though the price has rebounded somewhat in recent weeks.
Stone says he has "come to terms" with the rapid growth of the company but it still feels "strange":
"I've come to terms with it but I wouldn't call it surprised – it feels strange in a good way to go to the shopping mall and see the little bird I drew. It doesn't seem that long ago that we were just a rag tag group of guys."