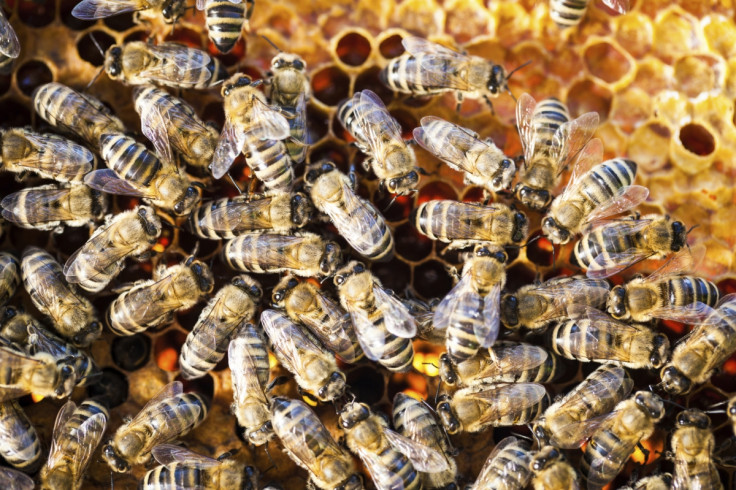 Two boys in Iowa have been arrested for allegedly vandalising a honey business, killing half a million bees in late December 2017.
The boys, ages 12 and 13, were charged with three felony offences after allegedly damaging 50 beehives at Wild Hill Honey farm in Sioux City. The incident led to the bees freezing to death and cost more than $60,000 (£43,400) in damages.
The owners of Wild Hill Honey described the crime as "completely senseless". In an interview with the Sioux City Journal, co-owner Justin Engelhardt said: "They knocked over every single hive, killing all the bees. They wiped us out completely."
Engelhardt and his wife, Tori, discovered the destruction of their hives on 28 December when they went to dust off snow. "They broke into our shed, they took all our equipment out and threw it out in the snow, smashed what they could.
"Doesn't look like anything was stolen, everything was just vandalised or destroyed," he said at the time.
Authorities were able to track down the culprits after receiving tip-offs from the public.
It was originally believed that the burglary would wipe out the livelihood of the Wild Hill Honey owners, but a GoFundMe account started by a friend of the Engelhardts collected more that $30,000 to allow the couple to rebuild, the BBC reported.
"It was amazing and we are deeply grateful for all of the contributions from the people of Sioux City and people around the country," Engelhardt said.
"It's thanks to those contributions that we'll be able to rebuild in the spring. We've already made arrangements to get some hives down south and we'll bring them up in the spring and we'll be right back to where we were."
The boys, who cannot be identified because they are minors, were charged with criminal mischief, agricultural animal facilities offences, burglary, aggravated misdemeanour and possession of burglar's tools. The felonies carry penalties of up to 10 years in prison and fines as much as $10,000. However, criminal cases involving minors are typically adjudicated in juvenile court.