Two British Women and Two Children Shot Dead in Utah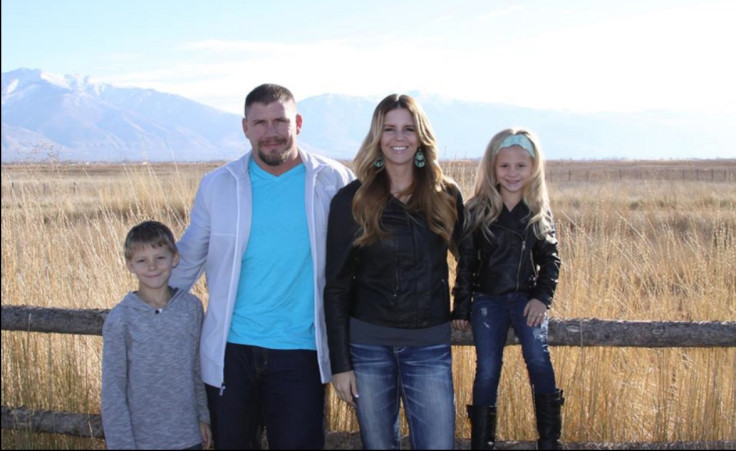 Two English women from the Northampton area are among five people who died in a mass shooting at a suburban home in the USA.
Marie King, 55, her daughter Kelly Boren, 32, Kelly's children Joshua "Jaden", 7, and Haley, 5, are believed to have been killed by the children's father, Joshua Boren, 34, a serving policeman. Boren's body was found alongside the victims at home in the Utah town of Spanish Fork.
Local police in the town of 36,000 people were asked to check on Boren when he failed to arrive in the nearby town of Lindon City where he was a patrol officer. When police arrived at the property they saw blood and spent ammunition on the carpet through the window and the five bodies were found inside. No suicide note has been found.
Marie King grew up in Northampton and attended Northampton School for Girls before emigrating to America to be closer to her daughter and grandchildren.
Writing on Facebook, King's sister Jeanette Malpass said: "Cannot get my head around this and will never understand why someone has to take away lives like this. My beautiful sister Marie, her daughter Kelly and Kelly's children... may you all rest in peace."
According to some newspaper reports, Mr and Mrs Boren's marriage had been going through a difficult patch, but they had apparently visited Disneyland over Christmas.
At a press conference, Lindon City Police Chief Cody Cullimore said Mr Boren had been an exemplary officer in his short time at the force:
"Officer Boren was hired by the Police Department on October 14, 2013 and has worked as a patrol officer since that time. Prior to coming to the Lindon Police Department, Officer Boren worked as a Deputy with the Utah County Sheriff's office for over seven years. Officer Boren was selected for hire in October from a field of over 70 highly qualified applicants and had performed admirably as a patrol officer. His conduct, behaviour and professionalism were exemplary."
© Copyright IBTimes 2023. All rights reserved.