Two former aides of South Korean President Park Geun-hye arrested
The arrests are related to the influence peddling scandal surrounding Park Geun-hye.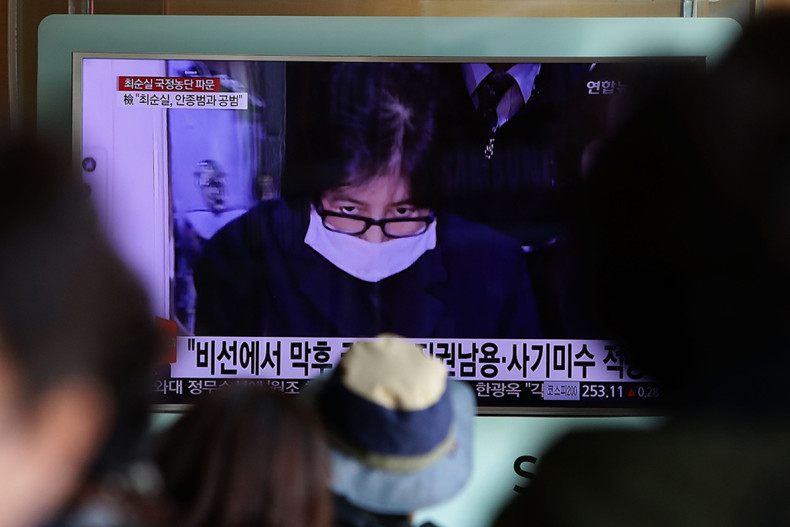 South Korean prosecutors on Sunday, (6 November) formally arrested two former aides of President Park Geun-hye in an investigation into alleged influence peddling.
The Seoul Central District Court in a statement said it granted warrants to prosecutors to arrest Ahn Jong-beom, an ex-senior adviser to Park and Jeong Ho-seong, former private secretary, on charges of abuse of power and extortion attempts.
According to Reuters, Ahn was already in police custody under an emergency detention order and Jeong had also been temporarily held in custody over accusations of leaking classified information. Last month, both officials stepped down amidst the crisis.
Choi Soon-sil, the woman at the centre of the scandal, is accused of using her influence over President Park to amass a fortune in donations to her two non-profit foundations and gain a place for her daughter at one of Korea's top universities. Last month, she told South Korea's Segye Ilbo newspaper that she had received drafts of Park's speeches after Park's election victory.
Ahn is suspected of helping Choi in collecting millions of dollars in donations from corporations.
On Saturday, thousands of South Koreans took to the streets of Seoul and demanded the resignation of Park over the scandal that engulfed her administration. According to a Gallup poll released on Friday, her approval ratings plummeted to just 5%, a record low for a sitting president in South Korea.
The president appeared tearful in a televised address on Friday and said her "heart was breaking" over the scandal and vowed to cooperate with the prosecutors in the probe. She also denied being part of a religious cult. The main opposition party termed her apology as insincere and asked for her to step down.
Park and Choi have been close friends for 40 years and the nature of the friendship prompted media frenzy in the country. Choi's father Choi Tae-min, a quasi-religious leader, was a close confidant of Park's father, then president Park Chung-hee.
Choi Tae-min was a Buddhist policeman who converted to Christianity and later set up a cult called the "Church of Eternal Life". In the form of a spiritual leader, he reportedly became an adviser to Park's father and a mentor to her until his death in 1994.
Choi allegedly practices Korean shamanism, the country's oldest religion, also known as Muism or Sinism.